Nagpur.
Najma(Name changed), not a name many people would have heard of and that is not surprising. Why should we know about her? She is not a glamorous Bollywood actress, or even a stage actor; she is not a famous model or a Miss India winner; she is not an athlete, a swimmer, a cyclist with new records, a University merit holder or even a notorious gangster. She is not at all into politics or public life – but wait! She may be considered public property. Because she is, all said and done a Sex Worker, a polite way of calling a prostitute.
I have not the vaguest idea how old she is. She could be 20, she could be 30, for all we know she could be 60. Because people affirm the area she lives in has been known as Nagpur's 'red light area' for over 70 years. Sadly, she could also be 13, because unfortunately, underage, minor girls are also forced into this trade.
So why am I telling you about her? Najma lies in hospital today, badly hurt. How did she get hurt? She did not want to vacate her house, because she has no where else to go to and so the police beat her up. Three four of them beat her repeatedly and so 'valiant' were they in their actions that they stopped only when she looked all bloodied and done in.  Her sister took her to a local hospital. Who else but a sister? Or a mother – the only men these women know are pimps or customers; they have no rights to a father, a husband or a brother. Oh yes! And they also know police men.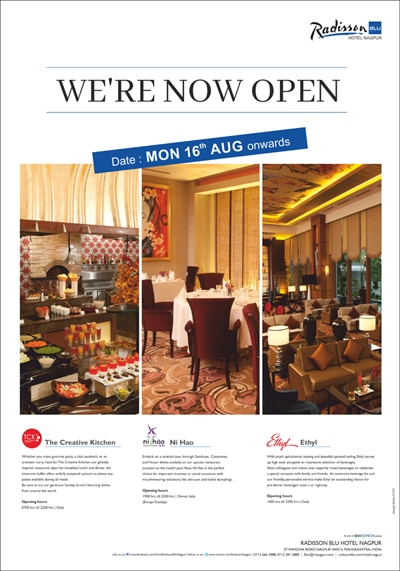 Since many years, more than seventy – eighty years claim some Nagpurians, this corner of Nagpur that lies off the Central Avenue beyond 'Azad Chowk'  has seen thriving flesh trade known to everyone in authority. Administrators, city fathers, police, Doctors, everyone.  Despite being so old and situated so close to fast developing areas of the city, living conditions here remain pathetic. Women are housed in almost hovel like hutments or you could also say herded like cattle. But whatever the dwellings may look like they have been home. A shelter. Prostitutes never get married, everyone knows that. But still they do have children, often  with fathers not known. There are many Social workers, NGOs and even organizations like Rotary Clubs that carry  on projects for these innocent children so they do not meet the same fate as their mothers and have something to look forward to in their lives. Because everyone realizes that dregs of society though they may be, they are finally victims of destiny not villians.
It is this area, ironically called 'Ganga Jamuna'  that is suddenly under a brutal police scanner and ruthless actions. Residents of this area, including sex workers, shop keepers and others  have  always had an uneasy relationship with the police of Nagpur. Sex workers have often complained to senior Police officers including the last Police Commissioner  Pathak that some police men raid their premises only to blackmail them and extort money.
In the past such complains have lead to police chowkies installed in that area being moved away or shut down.
But now with the new Zonal DCP Abhinash Kumar taking charge and this area falling within his jurisdiction  matters have changed for the worse. The women, their children and petty shop keepers of the area are being targeted and driven away in ruthless police raids that have closed down the area completely. Houses are being barricaded and people living there driven away. If anyone protests, there is lathi charge and they are being beaten up ruthlessly. In one such action last week, a pregnant woman was injured. Another sustained innjuries when a half built wall collapsed on her head. And today, one woman was beaten up so badly that she has landed in the hospital in a bloodied state.
Why is this action being taken? Why do law and order authorities suddenly find this area an eye sore and need it emptied , cleaned, and disinfected. Some suggest that police are only doing their job since  sex trade is illegal. Some hint at a nexus between police, politicians and builders – who want to develop this area so it can have offices, malls and modern housing. Nagpur is on the way to becoming a 'Smart City' remember?
Hardly a week has passed since we , the rest of this city's denizens have celebrated Republic Day.  This is the day we got ourselves a constitution and became a sovereign Democratic Republic that grants all Indians these four basic rights. Right to Justice – social, economic, political. Right to Liberty of thought, belief, faith and worship,Equality of status and opportunity and Fraternity assuring the dignity of the individual.
I wonder if Najma and her sister also celebrated Republic Day. Did they buy a Rs. 10/ flag and hoist it outside their hovel? Did they buy sweets or celebrate a 'holiday' – a day free of 'work'? Do they get such days at all? Do they get pension, medical benefits – are they covered by ESIC? Will insurance companies sell them health insurance – or  life insurance? Do banks go to them for personal loans so they can purchase a house, a four wheeler or even a two wheeler? A cycle, at least? Can they get passports since they have no father's or husband's name to put in that column? Do they get pan cards, unique id cards, Adhar cards – do they even exist?
If they exist,are they considered equal citizens of this country with at least one or two basic rights? Right to livelihood, right to education, right to health  – right to a roof over their head, not even a right to life?
Tommorow if Najma in the hospital she is lying in, will anyone mourn her at least? Well, but you may also ask how does one mourn for someone who does not exist for us – she is the invisible dreg of society who had no right to exist in the first place.  Yes, by her very presence and the services she offers she may be preventing some rapes and atrocities against 'normal women' – women with rights to husbands and families; she may be serving as an outlet for a frustrated man with no one to turn to, a receptacle for drunkards, criminals, good for nothings – and who knows who else? No one pays her by cheque or by credit card that needs proof of id.
But we are unanimous in condemning what she does. It is immoral, illegal anti society and anti God definitely.
Najma, may be you are better off dead. Rest in peace.(Finally).