Nagpur Today: Her father is an alcoholic who takes no responsibility of his wife and two daughters. Her mother is a tailoring assistant taking odd jobs from a boutique owner, who specializes in 'designer blouses' for fancy sarees. But Bulbul is the cynosure of all eyes in a 'basti' in Pratap nagar for her angelic  good looks and a loving nature to match. She and her sister go to the local Municipality school.
The day before Laxmi Puja, on the 22nd, the constantly drunk father surprised his family by coming home with a bag of crackers.
"You can burst them tomorrow after puja" he said to Bulbul handing her the bag.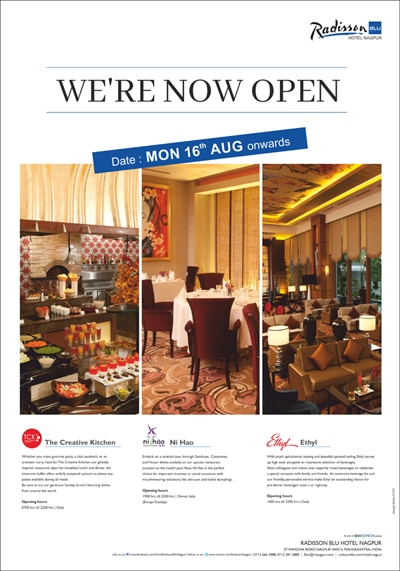 But the little girl was beside herself with excitement. Crackers of her own! A gift from a father who otherwise never brought anything for her – she couldn't wait.
Tiptoeing to the inner room, she saw her mother was busy as usual at her sewing machine, probably finishing some last minute orders that were to be delivered before Laxmi Puja. She extracted a 'fulzadi' from the bag and looked around for means to light it. Outside the little house, on the compound wall was a 'diya' lit before a Tulsi pot. She held up her fulzadi to the diya gingerly, waiting for it to start sparkling. Either she got too close to the lamp/ diya or a spark lighted on her nylon frock because she start feeling very warm and then hot on her chest. Looking down she saw her frock was on fire in front. Bulbul panicked so much she couldn't even shout. She started beating at her clothes with her bare hands trying to extinguish the fire which was spreading rapidly upwards – soundlessly, without even a whimper.
Finally, her mother spied a blaze outside and fearing the worst rushed out to see her little daughter on fire! She
picked up the 'goond' (brass container) of water and poured it over Bulbul, shouting out for help. Her neighbor rushed out too and together they splashed more water over the girl. The fire went out but the nylon fabric was  so stuck to the charred skin it wouldn't come out. Some more of the locality people hired a riksha and took the girl and her mother to Medical college. (Father was not to be found, Having done his 'filial duty' of buying crackers, he had disappeared again.)
Since then, Bulbul has been admitted to Ward No. four of Medical college which is for Burn patients and is constantly anaesthetized because she won't be able to bare the pain of the burns and the dressing otherwise. On her hands, her shoulders and her face she has 35% burns.
This ward is full of such sad cases. The day after Bulbul was  admitted a 60 years old woman was brought in with 50% burns – her 9 yard saree had caught fire, she knows not how. She is critical and there is scant hope of her survival.
On an adjoining bed is a 12 years old boy from Amraoti. He has been in the hospital since Ganpati puja. His shirt too had caught fire because of a oil lamp and instead of standing still and letting people help him he ran out of the Ganesh pendal in panic, causing the fire to spread rapidly all over his person. If he survives, he will need extensive skin grafts and internal surgeries too.
When the undersigned spoke to the Medical Officer on duty at the Medical college she sounded very hassled and said the Casualty Deptt was overworked specially during festival seasons.
"You all celebrate Diwali, but we have to look after such unfortunate patients suffering and terrible pain" said the lady Doctor who did not want to be named.
Ward Number four looks after Burn cases which often then have to be sent to plastic surgery Ward Number 16 where corrective surgeries are performed. Recovering from severe burns is a long and very painful and also costly affair. 
This is where the GMC and Indira Gandhi General Hospitals come in where patients are treated free of cost. Not only is their treatment taken care of but patients and their close relatives too are given a gift of free sarees and shirts from the Government.
So Bulbul's mother got a green saree as a gift. She was beside herself with grief when she received it.
"I had secretly desired to buy a green saree for this Diwali but knew I could not afford it. Now my daughter's injury and hospitalization has been responsible for this gift. My Bulbul got me this gift" she says sobbing.
This is the flip side of our festivals and merry making. Safety awareness and precautions are non existent. Doctors state that 70% of burn victims are children, most often boys, bursting crackers unsupervised by adults.
THESE ARE SOME PRECAUTIONS THAT EVERYONE MUST TAKE DURING DIWALI AND OTHER FESTIVALS TOO.
Do not yourself wear or clothe your children in nylon or polyester clothes which catch fire easily. Cotton may not look as fancy, but is safest.
Wear simple clothes which are not full length and have duppatas that are unmanageable – this should be specially followed for children's clothes.
Do not let children of any age burst crackers unsupervised by adults of the family.
Do not burst crackers in close spaces.
The bag containing other crackers must not be kept or left near a source of fire where sparks from lit crackers could light them up too.
Always place a bucket of water in the courtyard where children are playing with fire crackers.
Apart from burn injuries, eye and ear injuries during Diwali are also common. Crackers that burst too near the face can damage – temporarily or permanently eye sight and hearing. Do not allow anyone – however old and bold – to hold crackers in their hand to light it.
If such instances still take place, wash the affected person's eyes with room temperature water immediately and rush him to an eye specialist.
Finally, have a heart for pet dogs and other animals too. Every year, all over the country these hapless creatures run away from their masters' houses trying to escape the mad noise and fire. They often meet with accidents or run so far away that they are never found. Stray dogs also meet the same fate when they the streets they live on see a lot of cracker acitivity – specially the big 'lad' of noise making 'bangers'. There is no reason why these crackers should not be banned outright.