A noble attempt to reach out to the unreached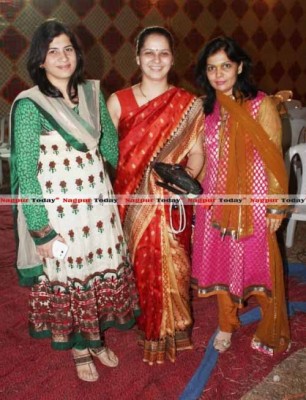 Nagpur Today: To be involved in social work requires one's commitment through one's mind body and soul. This necessarily means that one gets passionately and actively involved in social work. Reaching out to the unreached, loving and taking care of the un-loved and uncared for in the society makes a difference in the lives of few people.
A musical programme organized at Shradhanand Anathalaya premises brought out inspiration to reach out to the unreached. The programme invoked the tender side of oneself and to remember the forsaken and unloved. Prominent philanthropic personalities of the city which included leaders, social organizations, well-wishers & people with authority made their presence felt at the programme.
Organized by Tim Cat Nagpur, Nagpur Retail Traders' Business Association and hosted by Shri Shradhanand Anathalaya, this melodious evening was aimed at entertaining the children and other residents of the Aashram. Sachin & Surbhi Dhomne had consented to sing and entertain the children.
The new president & pro-president of Shri Shradhanand Anathalaya were introduced to the august gathering, honoured and felicitated. The programme was compered with lively comments and inspirational statements to make the gathering and children a pleasant and entertaining time.
Melodious old numbers from Hindi movies were rendered by Sachin & Surbhi Dhomne along with their troupe. The music with slight winter breeze created an harmonious aura.
At the entrance, stalls of handlooms and items handmade by Aashram inmates were showcased for invitees. Handmade and crafted by the inmates the articles were beautiful and colorful diyas, mobile covers, table cloths, handbags and other articles of interest which were and adored by everybody. Some of them did make purchases to encourage the inmates.
-PICS BY: Vinay Thorat