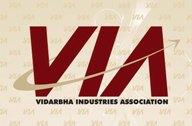 Nagpur News:
VIA Tax & Corporate Law Forum and Vidarbha Tax Practitioners Association is organizing  a programme on "Choti Choti Batei" on 4 January 2013, at VIA Hall from 6 pm to 7.30 pm.
When it comes to tax laws, pre-mortem is always believed to be better than post-mortem. In day to day business affairs, one has to take care of lot of tax compliance, ignorance of which could entail heavy penalty & fine behind mental agony.
Awareness for the tax laws has become all the more relevant in view of the regular constant changes & amendment carried out very frequently. One need to learn, relearn & unlearn lot many provisions.
What are the normal precautions one should take in regular business from Income Tax, Sales Tax, Service Tax & Excise point of view, a one spot programme has been designed by the VIA Tax & Corporate Law Forum along with Vidarbha Tax Practitioners Association , titled as "Choti Choti Batei"
Basically Value Added awareness programme is organized for the common benefit of Industrialists, Businessmen, Accountants, Professionals etc. It's a one stop programme covering various tax laws in a single session.
The speakers for the programme are renowned  tax consultants of the city namely CA. Kailashji Jogani for Income Tax & Accounting, CA. Shailendra Jain for Sales Tax, & CA. Atul Sarda for Service Tax & Excise.
The programme is free of cost and is open for all. People are urged to take the advantage of the programme. Inform the joint press release issued by CA. Naresh Jakhotia, Convener for VIA- Tax & Corporate Law Forum & Adv. L.P. Dhunisingani, Secretary – Vidarbha Tax Practioners Association.