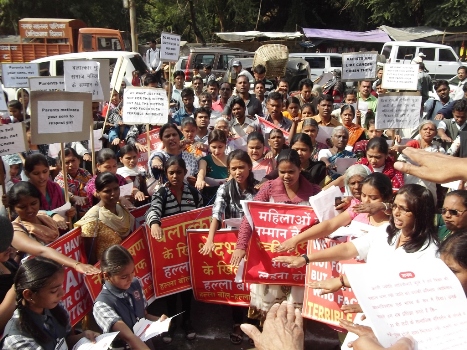 Nagpur News.
The fire of protests in the city is still burning high on the backdrop of the Delhi gang rape case. The women are expressing their ire in different forms.
More recently the woman supporters of corporator Alka Dalaal initiated steps against the cycle stand owner for misbehaving with them at collectorate.
Similar sight was evident on Thursday when hundreds of women and girls pledged for zero tolerance over the rising crime against the fairer sex.
On the occasion of Savitri Bai Fule Jayanti several women gathered at Cotton Market in Nagpur and took an oath to fight back against any atrocity on women and girls. They all vowed to integrate and combat the issue with no tolerance over any such misconduct.