Felicitations and appreciations with the blend of glamour and entertainment made the Nagpur Achievers Award Ceremony (NAAC) must watch show.
The Global Event Management Company had organized the Nagpur's Achievers Award Ceremony in association with the Orange City builders' association, the theme for which this year was Real Estates. Hence the excellence in the Real Estate sector were felicitated and appreciated.
Fashion Show as fillers proved to be the main attraction of the night, where gorgeous attires designed by fashion designer Praveen Melwani were carried gracefully by the modals on the ramp. However, the bollywood singer Zubair Ahmed stole the show with his heart-throbbing performance.
People in large number attended the ceremony and enjoyed it incredibly. In addition, the company launch of the website 'www.salepurchasewale.in' took place.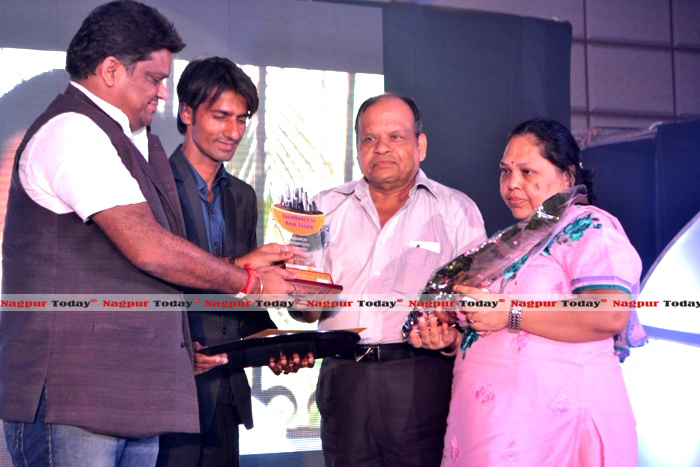 Dipen Agrrawal Awarding Mittal Group
-PICS BY : Amol