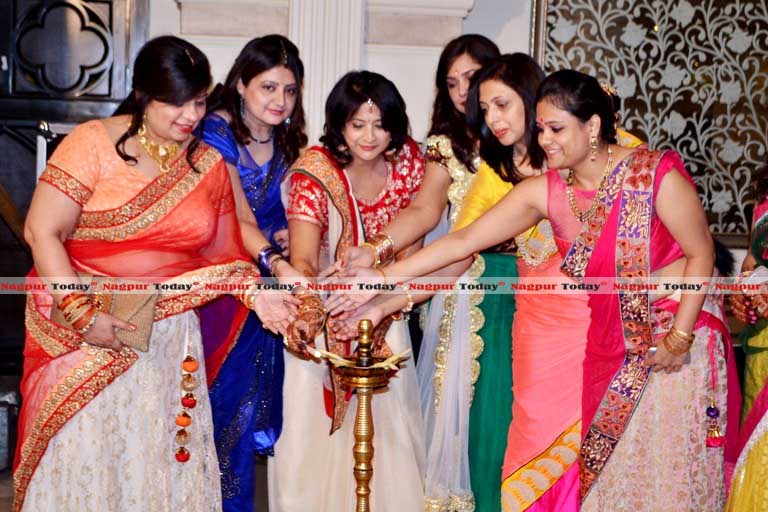 The day that most Indian married women eagerly wait for, is undoubtedly 'Karwa Chawth'.  This is the day when a 'Suhagan (Hindu wife)' practices pious and strict fasting without even having a glass of water.  She eagerly awaits the rising of the full moon in the dark sky. She then looks at the moon through a sieve which is followed by a glimpse of her husband and life partner. After finishing this ceremony, the husband feeds her with water and a small bite of sweet to break the day long fast. It is believed that observing this fasting also strengthens the delicate bond of husband & wife. The husbands gauge the intensity of the love and devotion, the wife has for her hubby.
In order to celebrate the arrival of this festivity, Nagpur wives arranged a grand ladies gala fest!
The celebration started with lighting of lamp as an auspicious gesture and to invoke the presence of gods amidst the gathering. This was followed by a breath taking dance performance by Shilpa Agrawal on the beats of Ganesh Vandana. All the beautiful ladies were accorded a warm welcome. Their attires made the do sparkling, wherein none missed even a single heart-beat.
With a dazzling display of style, elegance, trendy designs and grace, the entertainment moved to a delightful and enjoyable event filled with gusto. Special prizes were given based on various categories. On the one hand every 'Sas-bahu' pair was given gifts, and on the other the lady with longest 'Sindoor' on her forehead was rewarded. The special prize accorded to the lucky winner was the 'Singara' that every married woman cherishes.
Dance performances on numbers like 'Piya se milke aae nain' and 'Kajra re' by Renu Wadhwa and Deepali Mishra added to the glee. The ladies who chose not to dance too had their share of fun and frolic over food. Light banter every now and then by the senior ladies made the event enjoyable and memorable.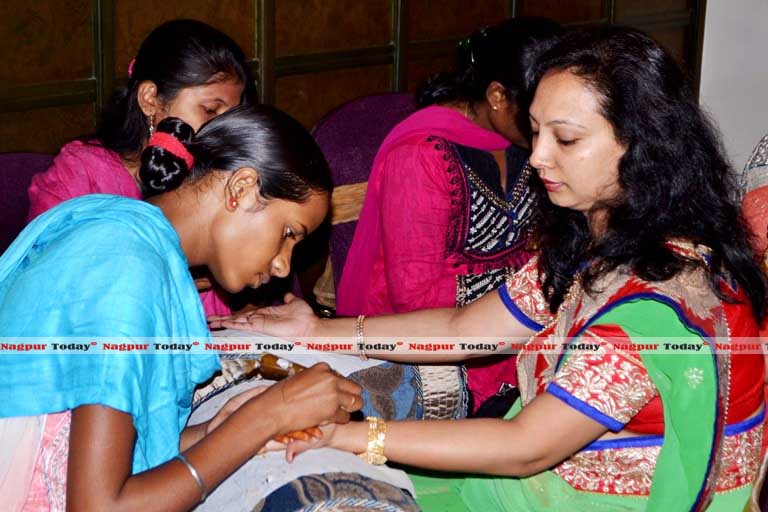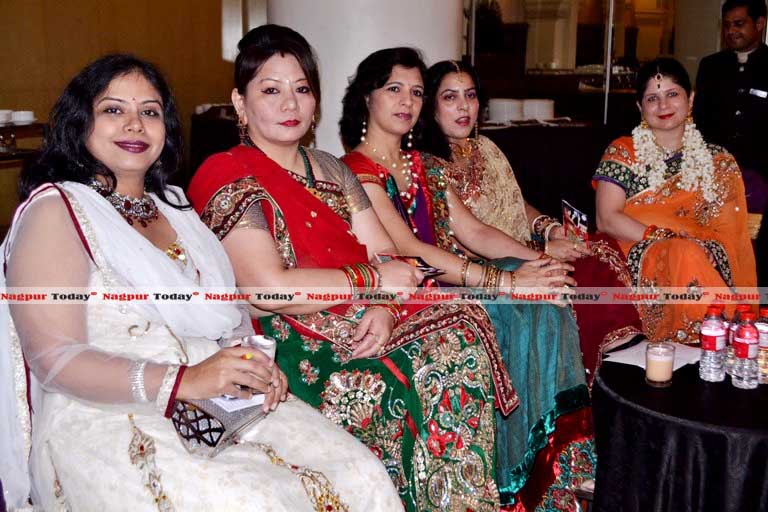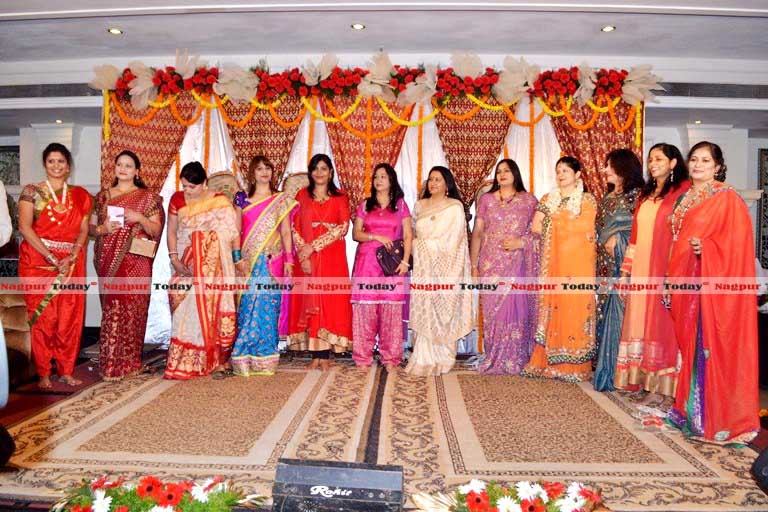 PICS BY: Amol