Do you like to know everything that's buzzing in Nagpur? Like our page to stay updated!
[supsystic-slider id=166 position="center"]
Even adults become kids in Deepawali looking forward to the unique and delicious home made 'farala' that every household in Maharashtra makes.
There are many sweets and savories that are made throughout the year, but these 4-5 offerings are MUST for Diwali snacks – to be served to the family and shared by everyone right after 'abhang snan' ( early morning Diwali bath with uttana.)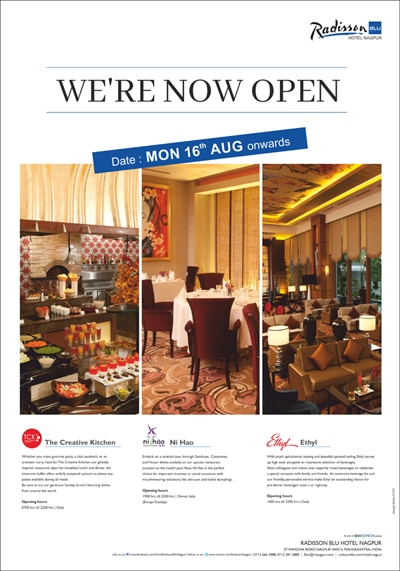 These five items are:
Crunchy chakalis, made of a special mixture of grains and dals called 'bhajani'. Each family has a secret recipe for bhajani, but the main ingredients are: rice, chana dal, urad dal, moong dal, pohe and condiments.
Laddoos dripping with ghee made mostly from Rawa/ besan or mixture of the two. Coastal Maharashtrians do add fresh cocunut too.
Karanji – the crescent moon shaped stuffed mithai with crisp maida covering and dry fruits/ rawa/ khawa inside.
Chiwda – or mixture as it is also called. That snack for all occasions! Made of roasted or fried pohe ( puffed rice), peanuts, and optional dry fruits like cashew nuts.
Shankarpalya – the diamond shaped crisp favourite of everyone, not too sweet but crunchy and flaky. Made of all purpose flour soaked in milk, mixed with powdered sugar and fried in ghee!
Beyond these five, the really great and confident cooks may venture into making anarasas… the most difficult to make Diwali sweet. Rice is soaked for two days, fermented and ground… when fried in very precisely heated ghee – not too hot neither cold… and if you are successful it will come out looking like delicate lace then sprinkled with sugar powder.
Not just are these items offered to family and guests but also 'served' to Goddess Laxmi on Laxmi puja!
Happy Diwali…come for 'farala'!