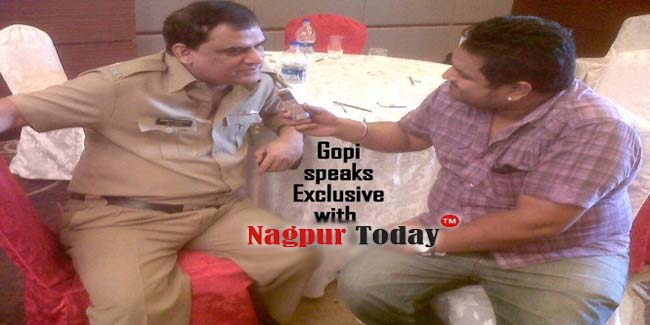 SAB Tv's much loved show FIR has garnered a tremendous viewer earlier and post its 20 year leap the audiences continue to shower its love on the show.The 20 year leap doubles entertainment and actin as the powerful characters in the show like Jwalamukhi daughter of old Chandramukhi chautala  , Gopi and Bilu indulge in entertaining antics while they attempt to solve crimes.
Speaking to Nagpur Today Gopi Bhalla said " 8 years is a long time for any show to run and get so popular .  And I have love doing my bit; however people have loved me so much that I have stayed back after this 20 year leap to make our audiences laugh more".
In his very own style "Well, what is the name is the, Nagpur mai traffic jam is the ".
Remembering his days with Chandramukhi " Chandramukhi was mummyjee too me , she use to like slap me for all the wrong things I use to do and I wasn't to make it clear that Jwalamukhji is chandramukhi's daughter and working with her too is great fun."
Sandeep Anand aka Bilu was too present and with his white hair he too spoke with Nagpur Today and said "I am an actor and before I use to come in those "Takiya Kalam" characters but lately the director gave me a permanent one to play which I really enjoy".
On asking about his Bollywood plans Sandeep said "I have quite some offers but now my focus is just on FIR, and for me FIR stands for "Fun in regularly".
: Yash Raj Trivedi