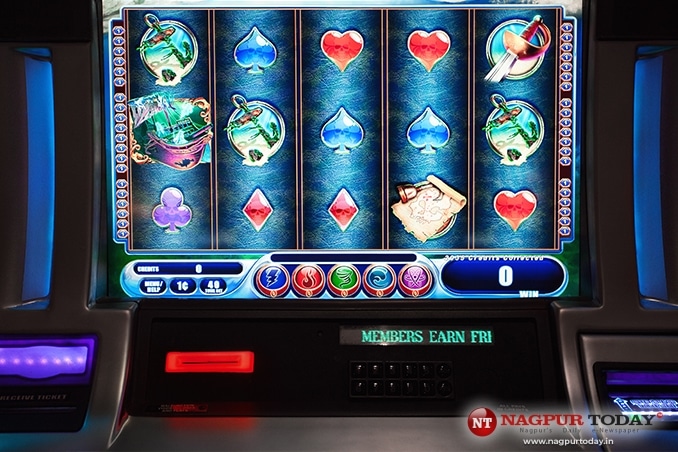 No matter the country, slots are the most played casino games ever! Everyone enjoys them due to their simplicity and big jackpots. If you never gamble before at any slots with real money, you may have some questions…and, this is normal. One of the frequent ones is related to the meaning of the single line and multiple line slots. In this article, you will receive the answers, so pay attention and read carefully. Besides this, you will find some extra information that will help. Let's get started!
First, why are slots so popular?
Before learning the meaning of both single and multi-line slots, you need to know why they are so popular among other players. The main two characteristics were already told at the beginning of the article – the easy gameplay and the jackpots. What about the rest of them? Starting from a free bonus to the versatility of the topic, there are many of them.
You have a wide spectrum of games to choose from. Developers offer various slots based on different thematics. They can be inspired by TV shows, movies, myths, stories and even nature
They have special features that can make you win BIG. You can win free spins or start a bonus game that can award you with money/bet multiplicators
You can play games developed by the best providers.EGT, Microgaming, NetEnt, Play'n Go and many other developers produce extraordinary games that can be played ONLY in licensed and secured casinos. They will never give away their products to ghost/pirate/unsecured sites
You can take a free bonus or a deposit one. Casinos are well known for their promotions. With or without making a deposit, you can gain free spins or money to play and discover more slots. Though, don't forget about the wagering requirements!
You can participate in tournaments and win BIG prizes. Gambling sites provide it's players competitions, well known as TOURNAMENTS. They are mainly done for slot and table games. You can win money, shopping vouchers, smart devices or even a car.
You don't have to apply strategies! Select the bet you want to use and press the SPIN button. That's all!
The meaning of Single Line Slots
The meaning of single line slots is pretty simple. To understand this, you should know some things about pay lines. They are the lines where various symbols land to create winning/non-winning combos. Depending on the slot chosen, each symbol is assigned a sum of money that can be earned.
When it comes to the single-line slots, the winnings are made on a line. Classic-themed slots often approach this rule, but some games take the "traditional" version to another level. Usually, 3 or more symbols land on a single slot line during a spin. If you are lucky and it's a win, then the payout can be big. For example, if you hit 3 sevens you can win the maximum prize adjusted on your stake.
To check how much money you can take on a one-liner slot, press on the information icon and see the pay tables. EGT, Play'n Go and Microgaming are well known for this type of approach. Besides the classic symbols that you may find while playing one-liners, you can discover new ones like animals, queens, soldiers, rabbits, kings, etc. Moreover, single lines slots can also have special features like free spins or multipliers. The most popular one-liners are Rabbit's Hole, Wacky Panda, Billion Dollar Gran, Bingo Bango Boom Boom, Master Joker, Royal Respin Deluxe and Queen's Day.
The meaning of Multiple Line Slots
As you already guessed, multiple line slots have more pay lines. That means that the winning combos are made on many lines, not only at one! There are so many slots developed on tens or a hundred lines to choose from. If you hit a lucky combo, the winner will be calculated based on all the pay lines, symbols and your stake. But pay attention! On these types of slots, only the ACTIVATED pay lines will be taken into consideration if you win.
How can you activate more pay lines? That's easy! Increase your bet per spin. By doing that, you also increase the value of your winnings. Think about how you will feel if you will hit many wild and scatter symbols and play the special feature with a higher stake! And…if you are curious which are the most popular games to try out, look at:
Majestic Megaways
Reactooz
Wild Frames
Book of Dead
Book of Ra
Penguin Style
Egypt Sky
Are Multiple Line Slots more profitable?
It depends on your luck! However, they can offer you bigger winnings if you will be able to catch the special symbols that can trigger free spins/bonus games/random features. In comparison with the one-liners, you'll find more multi-line slots that have a progressive/fixed jackpot. So, to answer your question, YES, they are profitable, especially if you will play on a higher stake. Saying that, if you are ready to assume a risk, and bet more, do not exceed your budget!
Tip: If you are a new gambler, do not forget to play on the demo version, with 0 investment or to take a free bonus to try out more slots until you are familiar with their features, gameplay, jackpots, symbols, etc.
What to choose between these 2?
Still a fan of the classic slots that evoke old memories? Then, choose the one-liners! If you are not attracted to them, keep your eyes on the multi-lines games developed on various themes. If you are in between, consider this:
One-liners can pay you more if you gamble with a lower stake, while the multi liners pay you less if your stake is not too big
One-liners aren't found in such large numbers as the multi liners
Both single and multi-lines slots can offer big jackpots. This depends from game to game. Do not forget that some of them don't have jackpots!
These slots can be played with a minimum investment if you take a free bonus
Conclusion
No matter which one will be your final choice, single or multi-lines slots will always be gamblers favourites. Easy and fast to play, they can trigger HUGE winnings in seconds. Go get some experience by playing them for free and when you are ready, join a casino and start your adventure!