WCL worker demand subsidy on 12 cylinders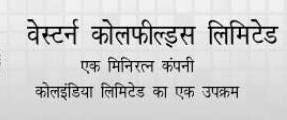 Nagpur News:
The workers of Western Coalfields Limited (WCL), Nagpur have demanded the management to provide subsidy on all the 12 cylinders. Government had allowed subsidy on 6 cylinders which was later increased to 9. According to the information, workers from Saoner region, who bought cylinders from Patansawangi Gas Agency in the month of November, were given subsidy. But, those brought in the month of December and January were not given any subsidy. Thus, workers had to pay extra money ranging Rs 937 to Rs 942 for each cylinder. The decision on whether this extra money will be paid to the workers is yet not been taken.
It is mentioned that earlier WCL used to provide coal to the workers. But, now WCL deposits money of one cylinder in the workers' salary. Central Government declared to give subsidy on 9 cylinders whereas burden of remaining three cylinders comes directly on the workers. Various organizations raised this issue on regional level. But no decision was taken regarding this issue. The issue has now been sent to Management and State level for discussions. Officers from various Shramik Sanghatan Maheshkumar Patwa, Ramlakhan Halke, Shalik Khedkar, Satpal Gawre, Raju Girhe, Kishor Hirkane, Rajesh Mandpe, Subhash Nimkar, Tarachand Shende and others have demanded the management to deposit money of those extra three cylinder in workers' salaries.