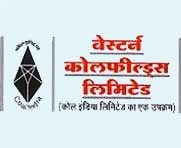 Nagpur News: The new decision of Western Coalfields Ltd (WCL) will result as a bounty for farmers of Chandrapur and Yavatmal region. WCL will now have to pay a handsome amount of Rs 2000 crore to around 10,000 farmers losing their lands for coal projects as compensation against their lands.
As per the new policy, WCL entails payment of Rs 6 to 10 lakh an acre as against Rs 20,000 to 1 lakh paid at present. They will also be given jobs. This new payment may create a hole in the balance sheets of WCl but it has brought a smile on the faces of farmers and Chandrapur MLA Hansraj Ahir who were fighting against the injustice to farmers.
Earlier, according to CB Act 1957 and LAACT 1894, farmers were given low rates for their lands. Thus, WCL was facing problems in acquiring the lands for coal projects.
Addressing a press conference, Ahir informed mediapersons that Government had proposed on August 22, 2012 to provide equal compensation to farmer across the country and for which WCL will have to pay from their company funds. Ahir said that farmers from Nagpur, Chandrapur and Yavatmal were expected to get Rs 250 crore as compensation but efforts of various leaders paid off and now an amount of Rs 2000 crore has been sanctioned for them. He informed that WCL will give Rs 1850 to 2000 to project affected people of 23 out of 38 projects. PaPs from Bhane and Singori districts will get Rs 69 crore as compensation against their 853 acre land. Coal India Limited (CIL) has passed this new resolution and work on the same has begun. Policies for the remaining 15 project are under scrutiny. Efforts are being made to get such compensation from private companies like Manning Corporation, Mahagenco, and Manganese Lime Stone – dolomide coal mines.