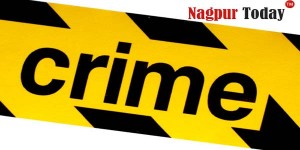 Nagpur News : Sonegaon police arrested a mentally unstable minor boy in theft case on Wednesday. According to police, a minor boy stole music system from Maruti 800 (MH 31 Z 8479) of Ramesh Bhaurao Gugal, a resident of plot No. 22, Shyam Nagar, Jai Hindi Society when he was out for work. Police said that Ramesh and his paying guest Priya Trilok Chavan (24) were when the theft took place. Priya had gone to meet her mother at Rameshwari. When Priya came back, she saw a boy damaging the fuel tank of Ramesh's car. She immediately raised an alarm. Seeing Priya shouting for help, the boy started his bike (MH 40 V 4683) to escape the spot. Before he could run away, vigilant residents captured him. Priya immediately informed Ramesh and he rushed to home.
The boy was then taken to Sonegoan Police Station. On the complaint lodged by Ramesh, Sonegaon police registered an offence under Sec 379 and 427 of the IPC.
Relaxed that the thief was captured, Priya and Ramesh went back home. But, when Priya reached her flat, she discovered that the door was open. She rushed inside only to see her belongings scattered on floor and her valuables were missing. Suspecting it to be the boy, Priya rushed to Sonegaon Police Station and filed a complaint against that boy. Police have registered an offence on the complaint of Priya under Sec 454 and 511 of the IPC. Police suspect that the boy is mentally unstable. Further investigations are on.