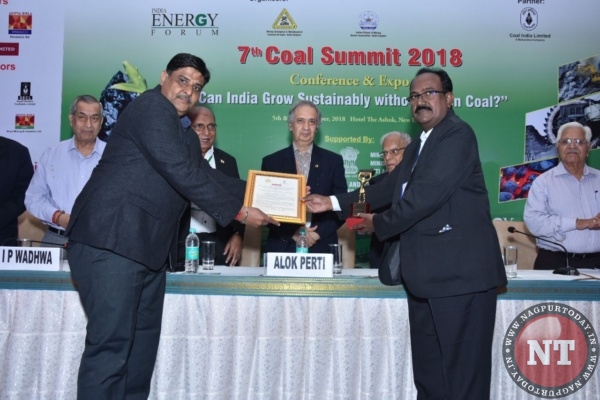 Nagpur: Western Coal Field ( WCL ) has bagged "Excellence in Performance Award" from MGMI for Project Implementation for Large Coal Mining Organisations in 7th Coal Summit -2018 held at New Delhi recently.
Rajiv R. Mishra, CMD congratulated Team WCL on this achievement.
Anand Azami GM (P&P) and Nitin Sen Sr. Manager (P&P) received the Award in the function.