Waylayers attack men in Ambazari, Imambada areas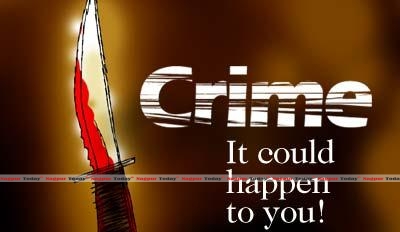 Nagpur News.
Nagpur police are on their toes with the increasing cases of thefts, robbery, waylaying in the city. Two cases of waylaying were registered in Ambazari and Imambada areas on Friday.
In the first case, three youths, on Friday night, stopped a businessman and looted Rs 1 lakh cash and his bag containing important documents. According to sources, Vivekanand Haridas Ronge (39), a resident of Gandhi Nagar locked his shop and was returning home with his assistant Rameshwar Singhwe on his Activa scooterette (MH 31 DU 7419) at 9.45 pm on Friday. Three youths came from behind on a bike and threw some powder on Haridas' face due to which he lost balance of the vehicle. The waylayers then snatched his bag which contained shop keys, important documents, bank cheques and the collected income of the day Rs 1 lakh cash.
Hardas Ronge reached Ambazari police station and lodged a complaint against the waylayers. Cops registered an offence under Sections 394 and 34 of the IPC.
हिंदी मे न्यूज़ के लिय यहाँ  क्लिक करे
In another case, two drunken men thrashed another man who refused to give them money. Police said, the incidence occurred between 6.30 pm and 7 pm on Friday.
Rahul Shyamrao Raghorte (30), a native of Bhiwapur, walked out of Sangam Hotel in Imambada area and was heading home when two drunken men stopped him in front of a Country Liquor shop. The demanded money from Rahul but he refused to budged. Angered over refusal from Rahul, they thrashed him. They attacked him with a knife. Rahul sustained injuries from his chest, and thighs.
Rahul has been admitted to Government Medical College and Hospital for treatment. On the basis of Rahul's complaint, Imambada police registered an offence under 393, 394 and 34 of the IPC.
हिंदी मे न्यूज़ के लिय यहाँ  क्लिक करे