Water tanker overturns near Pili Nadi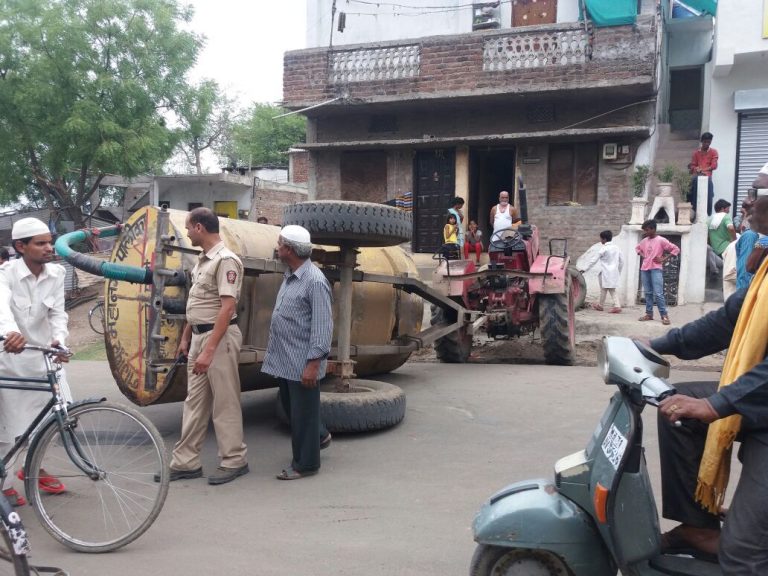 Nagpur: A water tanker, supplying water to Garib Nawaz Nagar Prabhag 3, overturned near Pili Nadion Friday afternoon. The mishap took place when the driver of the water tanker reportedly tried to save an Activa borne mother-son duo. The mother-son duo had a lucky escape but a 20-year old boy was reportedly injured in the incident.
Details are awaited.