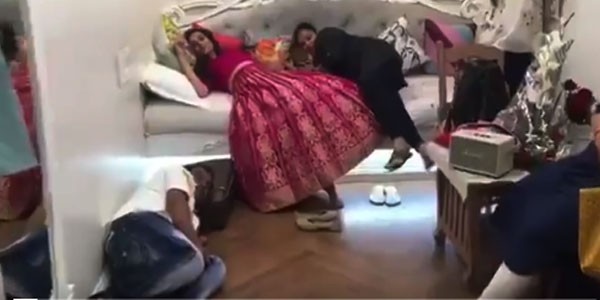 Mumbai: Parineeti Chopra has a new favourite in 'High Jack' movie's song 'Behka', which has been composed by Nucleya.
The actress took up the Behka drop challenge, where she along with her team can be seen going crazy dancing on it.
Posting the video on her Twitter account, Pari wrote, "I just hadddd to do it!!! My new favourite Nucleya song, my most sporting girls and Ajay ji!!! I now challenge you and your teams!!! @aslisona@ranveersingh @mallikadua @boscomartis #BehkaDropChallenge #Behka #HighJack"
It is now to be seen whether Ranveer Singh or Sonakshi Sinha will bring out a better version or will the challenge be denied.
I just hadddd to do it!!! My new favourite song, my most sporting girls and Ajay ji!!! ❤️❤️ I now challenge you and your teams!!! @sonakshisinha @RanveerOfficial @MallikaDua @BoscoMartis #BehkaDropChallenge #Behka #HighJack pic.twitter.com/rdk8jIkBCX

— Parineeti Chopra (@ParineetiChopra) April 6, 2018