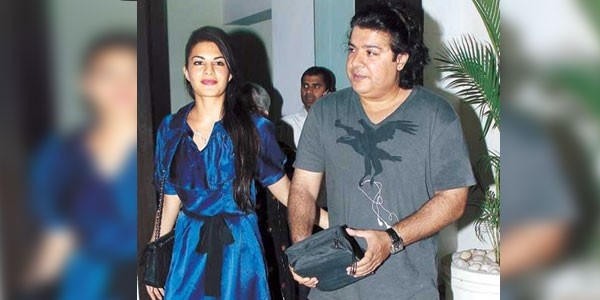 Producer-director Sajid Nadiadwala had promised the entire cast of Housefull franchise that they would be the part of its fourth instalment, which begins shooting later this year.
And while he may have got every one on board, there is one actor he had to leave out — Jacqueline Fernandez.
With all his efforts, Nadiadwala has not been able to get Fernandez on board, because director Sajid Khan is "personally and professionally" incompatible with the actress. Nadiadwala who was aware of Jacqueline's past with Sajid didn't foresee the trouble.
Jacqueline, who was friends with Sajid earlier, had a guest appearance in the 2010 Housefull. This was followed by a complete role in Housefull 2 in 2012.
Although she had a fall-out with Sajid later, she was nevertheless included in Housefull 3 as the producer Sajid Nadiadwala had a fall-out with Sajid. And he was replaced with director brothers Sajid-Farhad for Housefull 3.
Now that Sajid is back on the director's chair for Housefull 4 there is no way Jacqueline could be a part of the franchise.
"The choice was very clear for Sajid Nadiadwala. He had to either choose Sajid or Jacqueline, since this former couple refused to work with one another.
Nadiadwala has a great professional relationship with Jacqueline — as she has been part of Nadiadwala's Housefull, Housefull 2, Housefull 3, Dishoom and Baaghi 2 — but he had to sacrifice her for Housefull 4."