Watch Out : Anushka-Virat share their honeymoon's first pic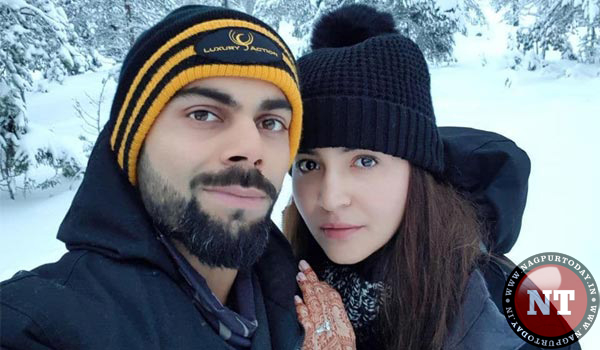 Anushka Sharma and Virat Kohli can't stop being adorable and we can't help but fawn over them all over again. While we are still reeling under the effects that their fairytale wedding pictures had on us, they are here to give us more reasons to believe that they are what a match made in heaven looks like. They newly-married couple is on their honeymoon and have been kind enough to bestow us with yet another picture from their paradise. And it surely looks like one. No wonder even Anushka thinks she is in heaven. Who wouldn't?
We were the first ones to tell you that the couple had left the charms of the Tuscan countryside and were headed for their honeymoon. While their parents and relatives, who were lucky enough to be present for their wedding in Italy, returned to India yesterday, the couple is away at an undisclosed location, cherishing their newfound marital status. Anushka took to Instagram to share a picture of them against a beautiful, snowy backdrop that is making us wish we could pack up and head for our own share of snow.