Vinod Tawde commercialising education, says MESTA


Nagpur: Maharashtra English School Trustees Association (MESTA) had taken out a morcha of English Medium School's Directors to Legislative Assembly. The directors of the schools from all over the state participated. The directors of the schools had been demanding that the pending Rs 650 crores be given along with the reimbursement amount Rs 44.56 lakhs. They demanded that the electric bill, water tax and tax be reduced and a rule should be made for development of schools from the MLAs and MPS funds. The directors of the schools kept total 15 demands before government.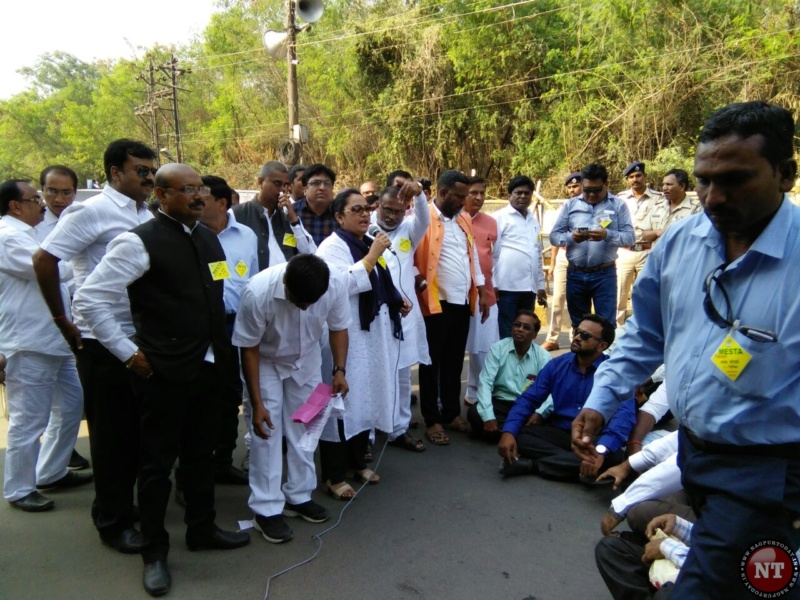 The mocha was led by MESTA President Sanjay Tayade Patil. He expressed resentment over the commercialisation of education by Education Minister Vinod Tawde. He further said that Education Minister Vinod Tawde might not have sat in the office even for 500 days out of the 1100 but still he issued 576 GRs for the teachers and schools. He said that Education Minister has not taken any solid decision. Schools have given admission to students under RTE but till now have been not reimbursed. The Central government had given funds. But state government did not pass it on. He demanded that the education Minister be removed from his post.