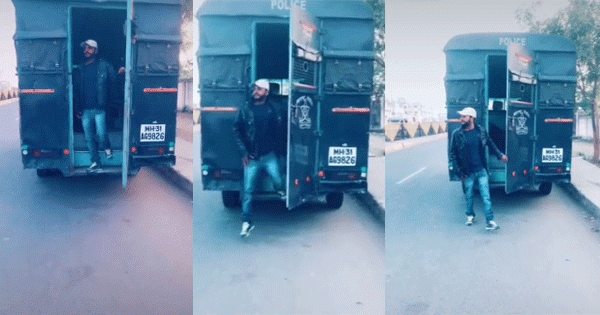 Nagpur: What it could be called a sheer ignorance of the city cops, which ultimately gave a chance and courage to a notorious criminal to make TikTok video that to inside a police van.
In a video taking round on the social media, one can easily find history sheeter Sayyed Mobin Ahmad, a resident of Tipu Sultan Square. In the videos Ahmad can be seen acting on famous dialog of KFG movie, where some side actors claims that the protagonist is a monster and song 'Miya Bhai'.
Ironically police have no clues regarding this matter whatsoever.
However, this video raises several eyebrows on working standards of the smart police of the smart city, as no criminal can get access to a police van under irrelevant circumstances. It has been alleged that he must have shoot the video during the police custody.