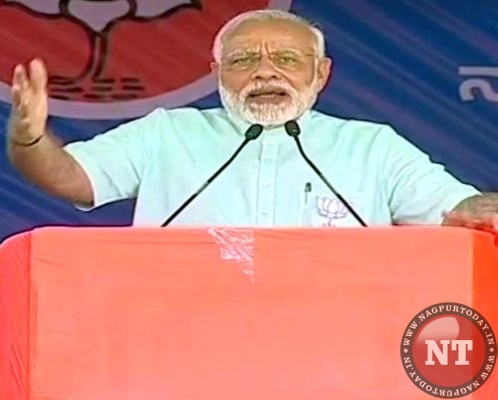 New Delhi: Intended to slam the Congress, Narendra Modi's 'acche kapde' comment has become their latest jibe against the prime minister. And it's been done in quite a hilarious way.
Modi, at his campaign rally in Karnataka earlier today, had commented, "Hum toh acche kapde bhi nahi pehen sakte (We don't even get to wear good clothes),". The Congress took this comment and ran with it.
The Congress's Twitter team quickly put out a clip of his speech followed by a slideshow of Modi in his most expensive clothes.
Take a look at the clip here:
The Emperor's new clothes. #MakeOverDiaries pic.twitter.com/ErFFlxnBoP

— Congress (@INCIndia) May 1, 2018
Like that wasn't enough, the tweet came with another layer of jibe: its caption, The Emperor's new clothes.
FYI, The Emperor's New Clothes happens to be the name of a well-known short story about an emperor who was duped with the promise of a golden suit by two con-men.