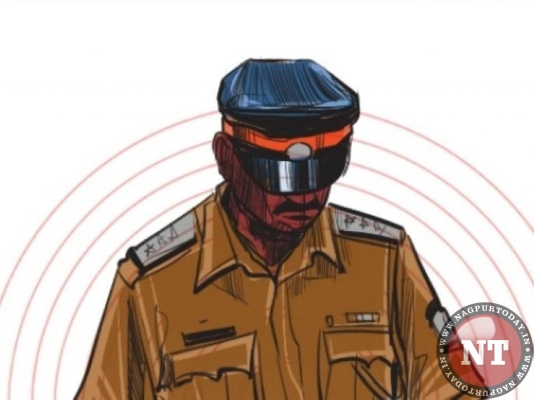 Nagpur: Posing as policemen, conmen tricked and robbed four senior citizens of gold ornaments worth over Rs 2.75 lakh in separate incidents in the city.
In the first incident, Madhukar Marotrao Patil (65), a resident of Flat No 7, Omkar Apartment, Khare Town, Dharampeth,was returning home on his Honda Activa (MH31/DN-1167) after purchasing flowers from Laxmi Bhuvan Square around 8.45 am on Monday. Midway, two Bajaj Pulsar-borne men stopped Patil. Posing as Crime Branch personnel, they 'advised' him to remove his gold chain and ring worth Rs 95,000 as looting is taking place. Believing them to be policemen, he handed over his gold chain and the ring. The bogus cops diverted his attention under the pretext of packing the ornaments in a handkerchief and kept in the utility box of his vehicle. On reaching home, Patil opened the utility box of his vehicle and was shocked to find the ornaments missing. Realising that he was duped, Patil lodgedacomplaint with the police.
In the second incident, the same robbers, using similar modus operandi, looted a gold chain and a ring worth Rs 70,000 from Gopal Balaji Zade (79) in front of his house at Plot No 8, Purohit Layout, Ambazari area.
Similarly, the fake cops looted gold ornaments worth Rs 55,500 from a couple near Gujarat Tiles Shop on Dighori Road in Hudkeshwar area. A resident of village Adam, Taluka Kuhi, Waman Jagoba Chutey (65) and his wife got down from a MSRTC bus at Dighori Bus Stand. They were on way to their son's house when two miscreants intercepted them. The two bike-borne men posed themselves to be policemen and showed their identity cards to Chutey couple. They asked Chutey couple to keep their ornaments safe. When they kept the ornaments in a cloth bag, the tricksters distracted the couple's attention and stealthily removed them from the bag.
In another similar incident, the fake cops stole gold ornaments worth Rs 55,000 from Wamanrao Premaji Nandagawli (69), a resident of Plot No 29, Jaidurga Society No 4, Manish Nagar. Following complaints lodged by victims, separate cases under Section 170, 419, 420 and 34 of the IPC have been registered at Sitabuldi, Ambazari, Hudkeshwar and Beltarodi Police Stations. Cops have launched a search to nab the bogus policemen.