Nagpur: "As per the contract signed between NMC and Mahagenco the waste-water recycling plant may be started partially by October, 2015, with a view to supply water to Mahagenco for power generation, and by December 2015, its full commissioning should take place," directed NMC Mayor Pravin Datke while presiding over a meeting over waste-water as well as faeces management scheme, held on Aug 12 at Mayor's cabin in NMC premises to review the progress of upcoming JNNURM project at Bhandewadi, here in the city.
Present on the occasion were NMC officials, office-bearers and Mahagenco officials to review the situation of upcoming project.
Also present in the meeting included Dy Mayor Munna Pokulwar, Ruling party leader Dayashankar Tiwari, other office-bearers Sunil Agrawal, SE Shashikank Hastak, Mahagenco Dy chief engineer Khobragade, SE Karade, EE Ramteke, Shyam Chavan, Mohd Israil, Rajesh Dufare, Amit Mishra, Sandeep Lokhande and others.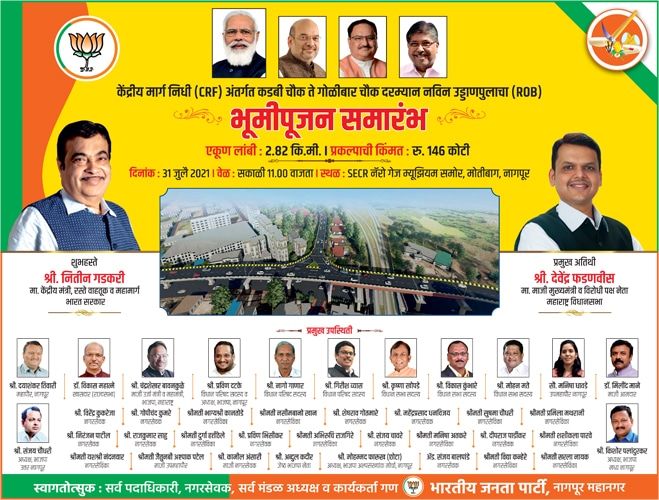 Mayro Datke also instructed that the payment of Rs 10 crore out of Rs 21 crore which the NMC was to give should be made immediately. More over as the project would yield revenue for the NMC, its partial commissioning must at any cost start by October 31,and full commissioning by December 31.
After this, the Mayor reviewed the progress of faeces ejection and management centre at Bhandewadi, and its increased capacity from 100 to 200 lakh cubic litres, the work-order of which has been given to M/s Vishwaraj Infrastructure Pvt Ltd on 12.12.2014. He specifically directed that the initial level works like land acquisition, railway department's permission, etc, may be got done soon, and in the case of any problem the things should be brought to his notice so that department-wise support could be extended.