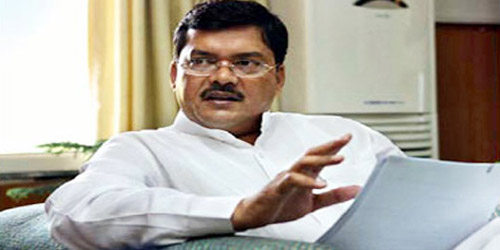 Nagpur News: The District Rural Congress, anticipating Lok Sabha polls in 2014, has begun its strategy for Ramtek Lok Sabha constituency. "Mission Ramtek" is part of the strategy. When Mukul Wasnik had declared in 2009 that he would contest Lok Sabha elections from Ramtek seat, an NGO had conducted a survey before six months of the polls. The survey had predicted that if Mukul Wasnik fights election from Ramtek seat he would win the seat, albeit, with narrow margin. Wasnik has made his intentions clear to fight Lok Sabha polls from Ramtek seat again.
As part of strategy, 15 hardcore Congressmen have been selected observers. They are taking rounds and rounds of the villages coming under Ramtek Lok Sabha constituency. They are reviewing the work done and what works to be carried before the polls. By interacting with Congress workers and voters they are gauging the mood of the people towards Congress as party as well as possible Wasnik's candidature.
However, many Congress workers, who worked very hard and took great efforts to convince people to elect Mukul Wasnik, are feeling frustrated because nothing was done for them as promised during poll drive. They have decided to stay away from any activity relating to upcoming Lok Sabha elections whenever they are held. Several voters and party workers have openly demanded that they will vote for any other candidate but not to Mukul Wasnik. They lamented that no significant work was done in the constituency as promised by Wasnik during campaigns for 2009 Lok Sabha elections.
The observers felt that with Congress workers winning of poll is not possible. Only Nana Gawande group will be with Wasnik in a positive way, feel the 15 observers. The lukewarm attitude of Subodh Mohite and Sunil Kedar towards Wasnik's candidature is also worrying factor.
The District Rural Congress had specifically asked its hardcore workers Shakur Nagani (Narkhed), Sanjay Meshram (Katol), Manohar Kumbhare (Saoner), Baidyanath Dongre (Kalmeshwar), Prakash Vasu (Hingna), Arunrao Ghonge (Nagpur Rural), Gangadhar Revatkar (Kamptee), Vitthalrao Raut (Mouda), Suresh Bhoyar (Ramtek), Takshashila Waghdhare (Parshioni), Harshwardhan Nikose (Kuhi), Arunrao Hatwar (Kuhi), D D Sontakke (Bhivapur), Chandrapal Chokse (Umred town), Ashok Barve (Kamptee town) and others to visit these places and inform the party about the ground situation. But no one visited the respective places nor they shared their opinion with Nana Gawande.
At many Tehsil places, the Congress workers and voters have opposed the candidature of Mukul Wasnik again. They lamented that Wasnik neither resolved their problems nor has done in significant development work. Their anger was writ large when they pointed out that Wasnik appointed very close colleagues on various boards ignoring the workers who worked tirelessly for victory of Wasnik in 2009 lok Sabha elections.