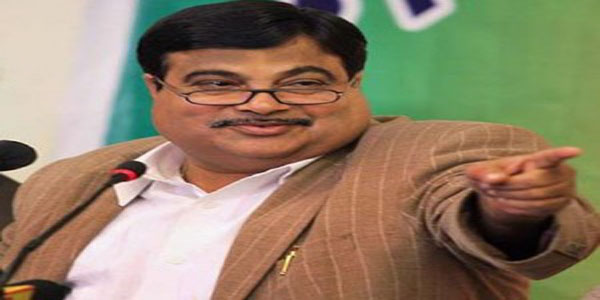 Nagpur News: Senior BJP leader and party's ex-national president Nitin Gadkari's remarks in Nagpur over a "Senior Leader" in the UPA coalition government wanting to topple UPA-2 government, have stirred the political waters once again. Many leaders serving the high ranks have now come under the scanner of Congress high command. As those in the corridors of power have kick started speculation game, deep thinking is being observed in the inner circles of the parties.
On Friday, Gadkari had claimed that a "senior leader" of the UPA-II wanted his support to topple the Congress-led alliance government in New Delhi.
"The UPA leader who had approached was capable of bringing down the government. However, after that, the kind of assurances which they wanted, we were not in a position to give," Gadkari contended.
Gadkari added that he had outrightly rejected the proposal, but declined to name the leader who had "approached" him. He also refused to divulge whether the leader was from the Congress or one of the constituents of the ruling United Progressive Alliance-II.
However, Nagpur Today did some juggling of equations and found out who the leader was. It is learnt that the leader to which Gadkari is indicating, is a senior most coalition partner who has supported the government both at the Centre and in Maharashtra.
Insiders revealed that the concerned Maratha strongman had tried to bring its influence to topple the UPA-II government through a power broker.
The concerned power broker, claimed sources, is a younger brother of an estranged leader of a ruling regional party in the state of Uttar Pradesh.
The Uttar Pradesh leader in question is now serving exile from its mainstream party with which he had been the long time loyalist. His younger brother ala power broker from UP travelled over to Nagpur to mediate between the said senior leader and Gadkari.
The two had a meeting in Nagpur where the power broker extended the proposal to Gadkari which he claimed to have been refused. The power broker was returned empty handed.
Investigations into the matter suggest that Gadkari would never name this leader come what pressure from the Congress leaders.