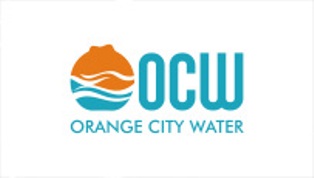 Nagpur News:
The Orange City Water (OCW) company, contracted by Nagpur Municipal Corporation (NMC) for 25 years to supply water to Nagpur city, is in the headlines more for erratic and sometimes no water supply at all thus facing the wrath of citizens. But the company is on bragging free for the so-called "good service" since one year. The company has shockingly more officers than the field workers. Whenever a repair work is carried out 4 field workers take the work but surprisingly 8 officers supervise the work. The company is facing the public anger since one year mainly due to inefficient and lethargic field workers. The company has failed miserably to improve its image by offering really good service.
The OCW had promised 24×7 water supply in 2012. The contract was not given directly to a foreign company Vialeo Water as per the rules but on the other hand on the insistence of a white collared leader the contract was awarded to Lakhani's Vishwaraj Infrastructure Limited in the ratio of 51 per cent stake with the foreign company having 49 per cent stake according to a well planned strategy.
Since the OWC took over the responsibility of water supply it is taking a period of months for installing new connections instead of seven days according to contract terms. The NMC authorities, particularly the Water Supply Department and the consumers are finding themselves in a spot because of absolutely no co-ordination between the OCW's several departments. The OCW has neither skilled workers nor meter readers. The most important neglecting part is that the company is not serious on recovery of amounts and disconnecting the water supply of consumers who have not paid water bills for months together. That is why the company has failed to improve its image despite taking responsibility a year ago. The company is satisfied by recovering Rs 5 or 7 crore only.
The contract terms also specifically bound the OCW to appoint an official of Deputy Engineer's stature in NMC's all zones. Here also the OCW found lacking.  Another disturbing fact  noticed  was whenever the company carried out laying of new pipelines the company men left the dug out  spots as it is. These spots have now become the potential accident-prone spots.
The NMC receives 650 MLD water from Kanhan river daily. But despite getting less water last year there was surprisingly no noticeable uproar over water supply. However, this year there is war-like situation in the beginning of summer. It may be mentioned that posh Civil Lines area never faced water supply crisis but this year the VVIP area is also in the grip of poor water supply.
The time has come for the NMC and the Ruling Party to crack the whip and control the  havoc-creating OCW. Or face the intense agitation by citizens.