Petitioners seek probe by SFIO, Enforcement Directorate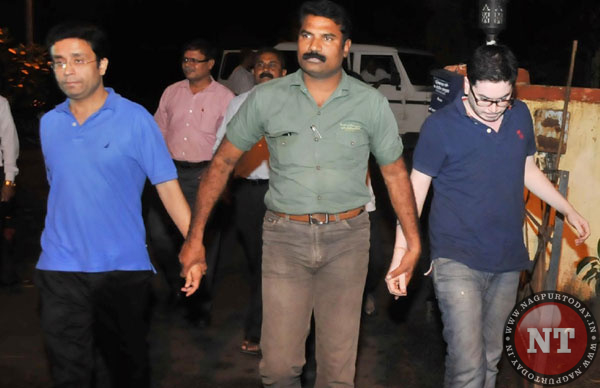 Nagpur: The Nagpur Bench of Bombay High Court has expressed displeasure over "hands-off" approach adopted by Registrar of Companies (RoC) and Serious Fraud Investigation Office (SFIO) in probing the Wasankar scam despite specific direction from the Joint Director of Ministry of Corporate Affairs.
A division bench consisting of Justice Z A Haq and Justice Vinay Joshi while hearing the petition filed by Dr Ashok Lanjewar and other aggrieved investors seeking further probe by Enforcement Directorate (ED), SFIO and financial experts into this colossal scam, directed RoC and SFIO to file separate affidavits within three weeks giving details of steps taken in last two and half years.
The petitioners led by Dr Ashok Lanjewar, Shrawan Khiratkar, Daisy Dahikar and Nandlal Nandanwar have charged the Economic Offences Wing (EoW) with shoddy investigation and abysmal failure in trailing the money lost by thousands of gullible investors. The petitioners claimed that EoW had failed to take help of experts in unearthing the real scam and hence sought probe by a specialised agency like SeriousFraud Investigation Unit. The High Court had already issued notice to Registrar of Companies, SEBI, EoW in this petition filed way back in 2017 seeking a proper investigation.
The petitioners pointed out that based on their complaint dated June 6, 2016, the Joint Director, Ministry of Corporate Affairs on August 31, 2016 had asked the Registrar of Companies, to examine the matter and take appropriate action. The High Court found to its dismay, that RoC had adopted the "hands off" policy. "There is nothing on record to show that the RoC has taken any action as per communication dated 31/08/2016. The respondent No. 4 – Registrar of Companies has not filed any affidavit/reply in this petition," the High Court noted in its latest order while observing that no probe was conducted as directed by Ministry of Corporate Affairs almost 30 months ago and asked them to point out steps/action taken on the complaint made by the petitioners on June 7, 2016.
The High Court also allowed intervention application of the original complainant Vivek Pathak who stated that EoW miserably failed to follow the simple norm of following the money trail, probe the proxy investigation and recover the usurped money from other entities. On the basis of a very weak investigation, the accused Wasankar and his associates have been put on trial and it will frustrate the ends of justice, if solid evidence is not produced before the trial court, he contended while suggesting to rope in financial experts.
According to counsel for Wasankar Wealth, chargesheet has already been filed, charges have been framed and trial has commenced as per High Court order and is to be completed in time bound manner. The respondents claimed that complainants are coming before the court after five years and now seeking a detailed probe.
Adv Swapnil Shingne (petitioner), Adv Rajnish Vyas (intervener), Adv Deven Chauhan (Wasankar), ASGI Ulhas Aurangabadkar (Union), APP Sanjay Doifode (EoW) appeared in the matter.