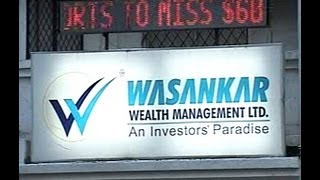 Nagpur News.
Till recently, a prime property located opposite Ambazari lake displayed a board of Wasankar Wealth Management Ltd. The company's chairman Dr Prashank Wasankar was anxious to set up its corporate office there. But the hell broke loose over the company as its dubious activities were exposed. Now the display board is gone from the site. Sources reported that Wasankar has kept its properties on sale to control the flurry of investors at his office.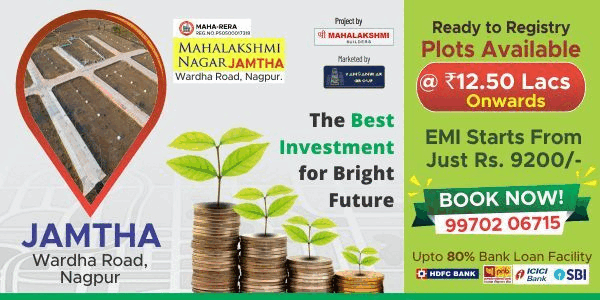 Insiders revealed that as illegal collection of deposits from investors snowballed into controversy, Wasankar landed in big trouble surfacing a big scam ahead. In order to tame the rising resentment among the investors who panic to draw their investments back after the company's illegal operations came to light, the company's Chairman Dr. Wasankar is busy looking for options to calm down the air against him. The group is reportedly contemplating selling off its prime properties to pay back to the gullible investors.
The said property in Ambazari, the market value of which runs in crores, has reportedly turned as face savior for Wasankar who has put this site, reserved for his corporate office, on sale. "Now this is the only option left with Wasankar if he wants to get out of the mess," informed a source close to the company.
It is learnt that Wasankar also owns a couple of properties on Amravati road and if need arises he will be disposing these properties as he has to pay back huge amount to his customers.
Wasankar recently caught the eye of storm when it surfaced that the company received huge amount of money from investors against the promise of high returns without any legal authorization from RBI and SEBI. In clear violation of norms, Wasankar invited the investors with the promise of returns as high as two and half times in just two and a half years. He also promised three times return for the deposit for four years.
Wasankar was only authorized to advice investors on share market, mutual funds, foreign exchange, debentures, gold and future market but cannot float investors' money through his company. It is learnt that Wasankar claimed that he invested people's money in share market for which he has not even registered with SEBI nor he got permission for the same.
An estimate roughly puts the total amount invested in Wasankar to Rs 1500 crores which the company received from investors under its various schemes.
The investors have sought security against such dubious ventures floated by Wasankar. No action has been initiated yet against Wasankar by any of the monitoring authorities. Even the inaction from local authorities generated suspicion among the aggrieved investors.