Nagpur.

The Assembly Question Hour on the fourth day of Winter Session dealt with 41 questions on different issues concerning ministries of Revenue, Minority Affairs, Waqf, Agriculture, Animal Husbandry, Dairy Development, Fisheries, State Excise Duty, Minerals, and Industries. Out of 41 questions listed for business, only five questions are related with Vidarbha region. Even otherwise, Vidarbha members were found inactive as merely 20-21 questions concerning the region were raised by them in the four days of Winter Session being held in Vidarbha.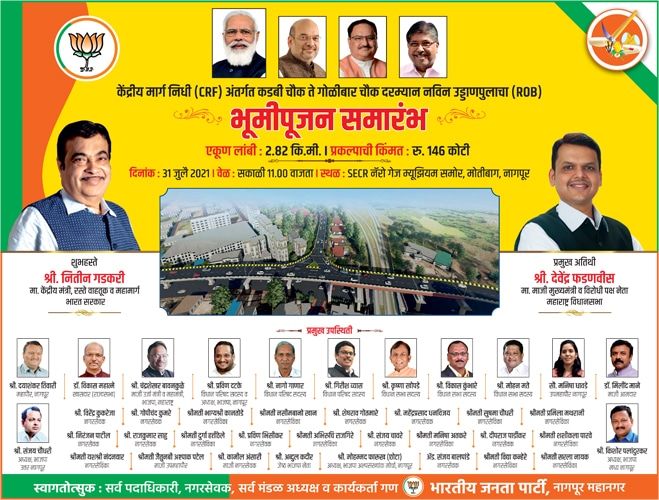 Abu Azmi and Asif Sheikh raised the contentious issue of Waqf Board-owned lands being misused.
Replying to the question, Chief Minister Devendra Fadnavis said the issue of Waqf Board lands scam had figured during Congress-NCP Government's tenure. The then Government had formed a committee. The report of the committee was neither tabled in the House nor its recommendations implemented.  Now the reported will be tabled and its recommendations will be implemented. The illegally acquired lands will be returned back to Waqf Board, said Fadnavis.
Intervening in the matter, Ajit Pawar said that even if the report is not tabled in the House it will not matter but at least its recommendations could be implemented immediately.
Revenue Minister Eknathrao Khadse said that even though the Waqf Board lands are being demanded according to rules but the same are being misused. Commercial activities are going on in the name of educational institutions. The irregularities will be probed and the lands will be seized. Over one lakh acres of Waqf Board's lands are situated in cities of the State and around 70,000 acres of lands are encroached upon. A special drive will be undertaken to get rid of the encroachments. All the lands belong to Muslim community and if used properly, the backlog of the community could be removed. Waqf Board's land was given to Ambani. This matter will be probed and action taken. The land will be taken back.
During Question Hour, Congress Group Leader Radhakrushna Vikhe Patil raised the issue of sand thefts and scams.
Revenue Minister Khadse said it is correct to say that auctions of sand ghats are being delayed but still the constructions in private sector are going on in full swing. On the other hand, Government projects are getting stalled. Soon a "Sand Policy" under the guidance of Union Environment Minister Prakash Javadekar will be announced and implemented so that sand is available all through the year.
Khadse said he had a discussion with Telangana Chief Minister over "Sand Policy" in that State. Sand theft in that State has come to a standstill. A Secretary-level official will be sent to Telangana to minutely study their 'Sand Policy' and try to implement it in Maharashtra. At present, the tenders of sand ghats in State have come to an end in September 2014 itself. Fresh tenders will be floated soon and guidelines for stopping sand thefts will be drawn.
MIM MLAs Imtiaz Jaleel and Waris Pathan, addressing the media in the frontcourt of Vidhan Bhavan, said the Wakf Board has property worth Rs 1000 crore. The lands of the Board are being misused at many places. Imtiaz claimed that over 70,000 acres of Board lands have allegedly been grabbed by many ministers, MLAs, businessmen and others. In fact, he said, Ambani's house is built on a Dargah land. He called the Wakf Board lands as that of orphan's lands. People have built buildings and business establishments, said Imtiaz and demanded a thorough investigation into the land grabbing.  He further said that the Chief Minister Fadnavis has assured a probe and return of the lands to the Wakf Board.
Both MIM MLAs also demanded that the Central and State Governments should not interfere in the affairs of Wakf Board.