Nagpur: A delegation of Vidarbha Taxpayers Association (VTA) led by its president J. P. Sharma met Shrawan Hardikar, Municipal Commissioner, NMC and submitted memorandum requesting on review findings of meeting dated 19.01.2015 on traffic load on Jai Stambh Square; similarly apprised commissioner of urgent need of 2nd Phase of Panchpaoli ROB and further highlighted expansion of Chinchbhawan Flyover on Wardha Road. VTA also submitted memorandum in office of Guardian Minister Chandrashekhar Bawankule.
J. P. Sharma, apprised Commissioner about meeting held at Ravi Bhawan on 19.01.2015 on this issue, which was shared by Guardian Minister Chandrashekhar Bawankule, Mayor Pravin Datke, NIT Chairman Shyam Wardhane and Municipal Commissioner Shrawan Hardikar.
In this meeting Guardian Minister had asked MSRDC to study the same and present their suggestions on the issue; however to VTA's knowledge that issue is still pending and its almost 9 months now, so another similar meeting may please be called, wherein MSRDC may please be directed to submit their findings and options available so that ever rising problem of Jai Stambh Square is settled taking into consideration future traffic too.
On this Commissioner informed that extending flyover till Kingsway is not possible now as tenders are already allotted moreover this will unnecessarily delay the project. He showed a drawing submitted by Architect of Jai Stambh Square wherein options of islands in proposed for smooth flow, however for this some land of Railways as well as of Defence will be required and NMC is constantly taking update on this.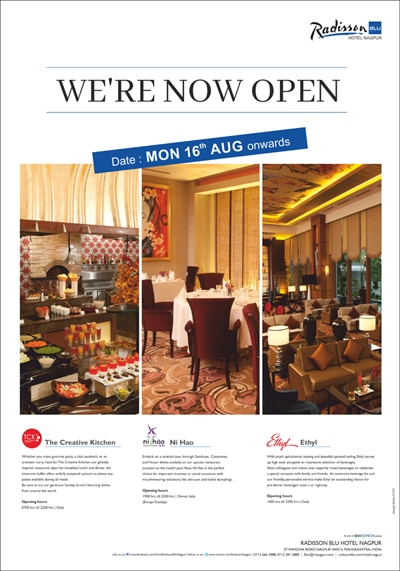 Tejinder Singh Renu, secretary of VTA informed commissioner that VTA has obtained documents under RTI from MSRDC about Panchpaoli ROB – Kamal Chowk to Golibar Chowk which demonstrates that State Government is already considering completion of second Phase of this ROB. However we wish to bring to kind notice of NMC that why this second phase is required on topmost priority. Firstly, the existing single ROB is constructed as per payload factor of one way, however from almost 2 decades the same is lifting load on two way traffic; which means the present load on this ROB is double than its original design. Secondly, due to constant heavy load (as even full size buses to ply from this RBO), between the expansion joints of ROB structure, remarkable warpage is felt on the bridge and this is alarming which requires a structure stability test as when asked from NMC about any test carried under RTI, they replied that no such procedure is carried till date. This structure being used heavily and with constant increase of traffic load, stability check is required on top priority and thirdly, another flyover should be planned which should go ahead of Golibar Square to Agrasen Square or further.
Renu pointed out that although the original plan of Panchpaoli ROB was of two phases and which was later reduced to one for some reasons then; however when is city is getting remarkable infrastructure lift under able guidance of CM Devendra Fadnavis, Union Minister Nitin Gadkari and Guardian Minister Chandrashekhar Bawankule, why this project be left out, for which even land is already acquired and just requires, funds allocation and tender.
VTA also reminded urgent need to expand Chinchbhawan Flyover on Wardha Road which is too narrow and is cause for frequent traffic jams and hindrance in approach to prestigious MIHAN project.
Municipal Commissioner Hardikar said that this Chinchbhawan ROB issue is brought before him for the first time and he'll study this project on priority and take appropriate steps. Also present in VTA delegation were Amarjeet Singh Chawla and Rajesh Kanoongo.