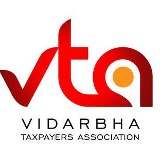 Nagpur News: As the Union Budget comes out on Thursday Vidarbha Tax Payers Association (VTA) in Nagpur found many flaws in the draft.
Highlighting the drawbacks of the presented budget, VTA President J. P. Sharma has termed it as the 'election' budget. He said that the ruling party in an attempt to get re-elected in coming year elections has decided to allocate taxpayers money in form of cash subsidy, cycle, laptop, NREGA, etc just to recover their own vote bank. Due to such cash incentives our rural youths are surely to become lethargic as they are bound to get withdrawn from farms. Government is only attempting to distribute taxpayers' money for political gains. Likewise Government is also not at all serious in bring Goods and Service Tax (GST) and Direct Tax Code (DTC). Finance Minister should have declared direct tax-slabs as projected in DTC. With this union budget, I presume tax expected would fall drastically short.
Tejinder Singh Renu, Secretary, VTA shared similar views about the budget. He said that with elections due in 2014 taxpayers were anticipating few favorable relief in direct tax slabs and its threshold limit, however the budget presented by finance minister totally disappointed taxpayers. Saving of just Rs.2000 for taxpayers having income of Rs. 2 to 5 Lakh is extremely meager, as this saving even fails to take cognizance of inflation. Adding air-conditioned restaurants in Service Tax bracket is very discouraging, on one hand Government wants to promote India in tourism and then such steps creates hurdles making local holidays expensive. In fact our local tourists are finding foreign vacations cheaper than those compared to many domestic travels.
He said that economies of countries like Malaysia, Singapore, Thailand and others are totally based on tourism, irrespective of them having literally no natural tourist attractions or historic monuments. India although full of historic monuments, variety of culture, weather and strong history had failed to click on tourism sector due to unattractive policies. From coming April setup box is mandatory in practically all major cities and in this budget tax on setup box has been doubled, which clearly reflects frivolous policy of the Government. However creating of Nirbhaya Fund of Rs.1000 Crore for safety and empowerment of women is a welcome step. VTA has been demanding social security to the taxpayers and accountability of assessing officers, sadly they didn't find place in this budget too.