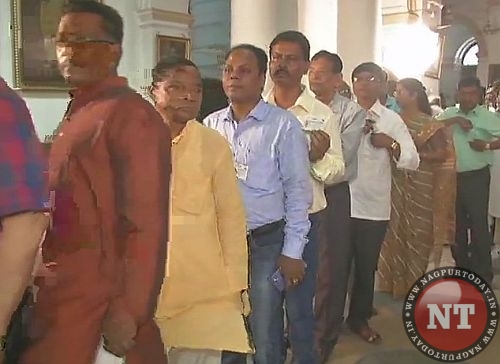 Voting has begun for the Rajya Sabha elections in seven states to fill 26 of 59 seats falling vacant. Of these, 33 candidates have been elected unopposed.
The BJP is expected to gain about a dozen seats in the Upper House and consolidate its position as the largest party, but it is far from a majority in the 245-member House. The opposition Congress is set to lose some four seats.
Contests will be held in Uttar Pradesh, West Bengal, Karnataka, Jharkhand, Chhattisgarh, Kerala and Telangana. In Uttar Pradesh, where there are 11 candidates for 10 seats, it is a prestige battle with the ruling BJP out to avenge its recent bypoll humiliation at the hands of the Samajwadi Party and Mayawati's BSP. Voting will be held between 9 am and 4 pm.