Nagpur: Voting for Nagpur Division Teachers' Constituency elections is underway on Monday. Voting is being held from 7 am to 3 pm in Gadchiroli district while in Nagpur and other four districts, voting is being held from 8 am to 4 pm. The main fight is between BJP supported candidate Nago Ganar and Congress supported Sudhakar Adbale. The results will be declared on February 2, 2023 after the counting of votes.
Twelve polling teams were dispatched to Bhandara district, 10 to Gondia district, 14 to Wardha district, 27 to Chandrapur district and 18 to Gadchiroli district.
The candidates, who are in the fray, are Satish Jagtap (Maharashtra Vikas Aghadi Party), Prof Deepkumar Khobragade (Vanchit Bahujan Aghadi Party), Dr Devendra Wankhade (Aam Aadmi Party), Rajendra Zade (Socialist Party (United)), Ajay Bhoyar (Independent), Sudhakar Adbale (Independent), Satish Itkelwar (Independent), Babarao Urkude (Independent), Nago Ganar (Independent), Ram Rao Chavan (Independent), Ravindradada Dongardive (Independent), Naresh Pillay ( Vishwa Hindu Jansatta Majority Party), Nima Rangari (Bahujan Samaj Party), Narendra Pipre (Independent), Prof Praveen Girdkar (Independent), Prof Sushma Bhad (Independent), Rajendra Bagde (Independent), Dr Vinod Raut (Independent), Uttamprakash Shahare (Independent), Sridhar Salve (Independent), Sachin Kalbande (Independent) and Sanjay Rangari (Independent).
Voting will be held at 124 polling stations in six districts. There are 43 polling stations in Nagpur district, 14 in Wardha district, 12 in Bhandara district, 10 in Gondia district, 27 in Chandrapur district and 18 polling stations in Gadchiroli district and 43 polling stations in Nagpur District where voters will exercise their franchise. There are total 39, 406 voters in Nagpur Division Teacher Constituency. The total number of teacher voters in Nagpur district is 16, 480, in Wardha 4,894, Bhandara- 3,797, Gondia3,881, Chandrapur- 7,571, in Gadchiroli- 3,211.The results will be declared on February 2, 2023 after the counting of votes
Congress rebel Satyajeet Tambe gets BJP support for Nashik constituency
After all its protestations to the contrary, the ruling Bharatiya Janata Party has announced its support to rebel Congress candidate Satyajeet Tambe in the forthcoming legislative council polls. Senior BJP leader and Revenue Minister Radhakrishna Vikhe Patil, however, declared that the decision to support Tambe was taken by party workers "on their own".
The announcement has come a day ahead of the polling for the five legislative council seats on Monday: the Amravati Graduates' Constituency, Aurangabad Teachers' Constituency, Nagpur Teachers' Constituency, Konkan Teachers' Constituency and the Nashik Graduates' Constituency, from which Satyajeet is contesting as an independent candidate.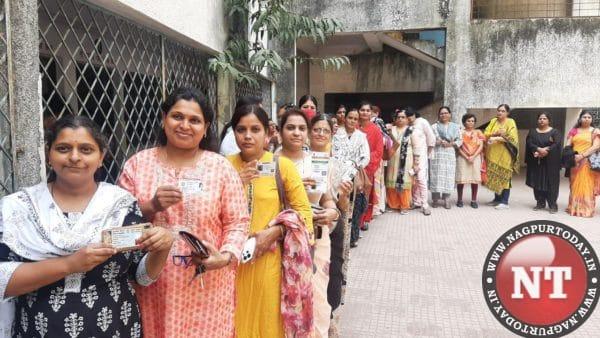 The seat has been a bone of contention between the Maharashtra Vikas Aghadi (MVA) coalition and the Tambes for the last few weeks. The Congress had announced Sudhir Tambe, the sitting MLC and Satyajeet's father, as its candidate– however, at the last minute Tambe Senior backed out while allowing his son Satyajeet to file a nomination as an independent candidate. The development led to much speculation that Satyajeet was on his way to joining the BJP, especially since the latter did not field a candidate from the Nashik seat. Satyajeet Tambe was suspended by Congress for a period of six years on January 19.