Director assures action by Saturday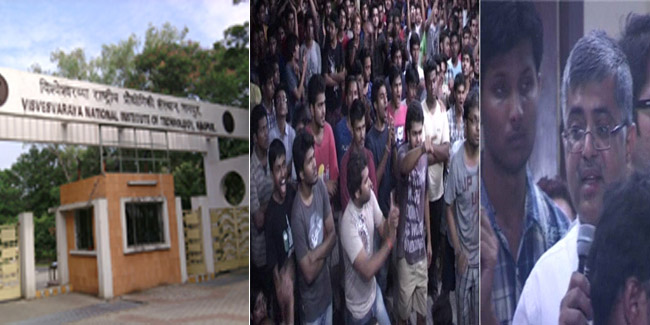 Nagpur News: Ambazari police is groping in the dark to seek whereabouts of the professor at Vishvesvaraya National Institute of Technology (VNIT) who has been absconding since the complaint of alleged molestation was lodged against him. As large number of students came out in open to protest against professor SS Sonawane who has been accused of molesting a first year engineering student at his office room, the police desperately called up Sonawane's father who hails from Gujarat and also his father-in-law at Ambazari police station.
Ambazari police inspector Katkade informed Nagpur Today that both the father and in-law of Sonawane has been detained at the police station itself so as to seek more details about his current location of hiding.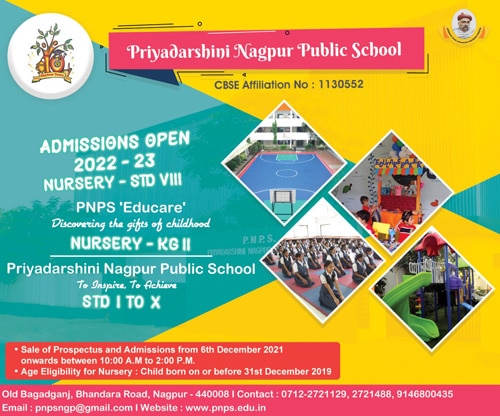 He said that the professor might try to seek anticipatory bail from the court in order to avoid arrest. On Thursday a case against Sonawane has been registered under section 354 and 509.
Meanwhile, the students were adamant to initiate stern action against Sonawane. However the director K. Srinivasa Rao, who is in Hyderabad, has also launched departmental probe against Sonawane, but a section of students feel that the director might try to tame the situation through using students' council – the students body at the college.
Director assures action by Saturday
Meanwhile, the members of students' council tried to come out transparent before the students as they called up the director on mobile phone keeping its speaker on before the agitating students. The director, who is serving additional responsibility of VNIT in Nagpur along with that in Hyderabad is not in the town currently. Though he assured the students to come up with concrete action in this regard by Saturday till 2 pm, the students are not willing to buy his words.
Students believe the director too wanted to remain out of the entire mess and would arrive in Nagpur only when the matter gets condensed.
It is learnt that similar allegations have been leveled against Sonawane in the past too, however, no action was initiated as the VNIT authorities tried to cover the goof up.
It was learnt that despite the girl's complaint, the professor threatened her. Enraged over this, many students from first, second, third and final year protested before administration block in the night.
Amazingly there is no permanent Director has been appointed in VNIT college since Professor Gokhale retired last year.
Related News: http://nagpurtoday.in/professor-sonawane-booked-for-molesting-student-at-vnit-in-nagpur-no-arrest-yet/