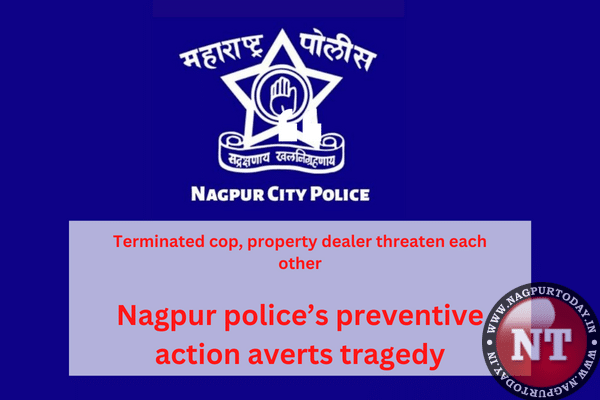 Nagpur: Swift action from top brass of Nagpur Police averted a major tragedy after an audio clip of a terminated cop and a property dealer threatening each other over 2,250 square-foot plot in Manish Nagar, went viral on social media platform.
According to police sources, a land dispute was going on between terminated cop Jayanta Selot, Wasim Raja and property deader Rizwan Khan over a 2,250-square-foot plot in Manish Nagar area.
Jayanta and Wasim had warned Rizwan to stay out of the deal. However, things escalated after the latter interfered. Following which an audio clip went viral on social media where both parties can be heard threatening each other with dire consequences.
However, as soon as Commissioner of Police (CP) Amitesh Kumar came to know about the matter, he directed Beltarodi Cops to take preventive action in this connection and thus avert any major tragedy.
Speaking to Nagpur Today, Jayanta rubbished the allegation against him and stated that he has no link with the property.
Listen Audio Here: (listener discretion is advised)
https://www.nagpurtoday.in/wp-content/uploads/2023/01/WhatsApp-Audio-2023-01-24-at-2.57.06-PM-online-audio-converter.com_.mp3