Violent Protests : Nagpur's educationists express concern over students' loss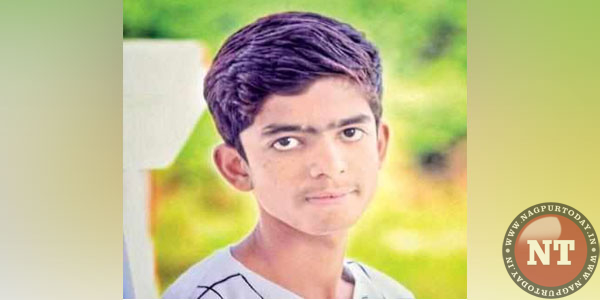 Nagpur: The recent protests by Maratha community over quota demand have rocked the state while paralysing normal life and routine business. Moreover, the bandh led to violent protests resulting in vandalisation of public and private properties.
Amid the panic that grew large among masses and inconvenience faced by business community, the worst sufferers were students who had to miss out on their crucial classes and other academic assignments. Thursday's bandh was the second time when most of the educational institutes, including private schools and coaching classes, declared holiday on account of Maratha agitation.
While the call for state wide bandh given by Maratha community was effectively seen in various parts of Nagpur it proved dearly to the education fraternity. In the times of heavy syllabus, a day of delay can burden heavily on the course completion. Therefore a loss of one session can be a big deal for a school, college authorities.
Nagpur Today interacted with few educationists who shared their views on the prevailing situation emanated from the bandh call.
Dr P C Pawar, Principal of Dr Ambedkar College said that protest can cause a great academic loss even if it is a peaceful protest. In an educational institution, both teaching and official works are suffered by such events. As the transportation facilities get affected so are the people. Students who come from far places worry about their safety. Schools and Colleges plan their course of education before commencement of an academic session.
But such events badly affect our planning. For the safety and security our students we have to keep the schools closed for a day or two till the issue is resolved. Such kind of protests creates a negative impact on children in many ways as what they see is what they follow.
Hemant Aware, Principal, Government Industrial Training Institute, Nagpur opined that teachers, students have their plans for the day which get affected due to which their studies are compromised.
In Nagpur, though our education department did not issue any order to keep the schools and colleges closed, many private institutions and schools declared a holiday via SMS taking safety of the students into account. As the travelling around the city is affected by the protests students as well as parents fear to send their wards out. Inconvenience due to stranded transportation cause a major problem which pushes our session forward.
Dr BA Mehere HOD Biotech, at Dr Ambedkar college informed that being a teacher we have to suffer more as a day loss is a big deal for us. With exams coming up in the line we have to complete the syllabus of the students and such protests create major problems. It affects our duty and the next thing we know is we are under immense work load and pressure. We have to revisit out plan again and compensate for the loss.
School Psychologist Chaitali Madan said experts also believe that such protests also make major impace on the psyche of children. Some people often take their children to such rallies which could have a negative impact on the child due to the exposure to loud noise and over-crowded conditions. Children might also imitate the behaviour they observe during violents protests. We learn most of the behaviors by observation.
The acts like jumping into the river, forcefully shutting down shops, setting fire to the vehicles and causing all sort of disruptions could have adverse effect on their mental health. Children might consider such aggressive as well as self harming acts as appropriate to get their wishes fulfilled or even get traumatized with such incidents.
– Abhishek Tiwari