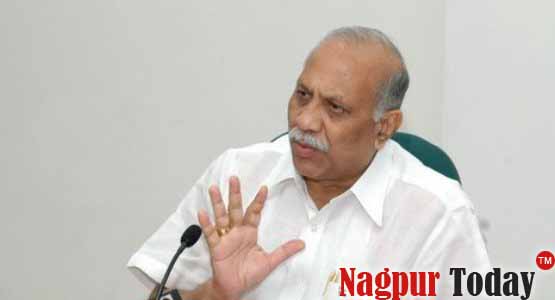 Nagpur News.
Member of Parliament from Nagpur Lok Sabha Vilas Muttemwar took up the concerns arising out of incessant rains and floods followed by wet drought in Vidarbha region including Nagpur, in the lower house of parliament on Tuesday. Muttemwar has also demanded Rs 1000 crore for relief and repair works in Nagpur. He apprised the Lok Sabha speaker about the current crisis the people in the region are facing.
Raising the matter under rule 377, Muttemwar informed the Lok Sabha that a very serious and unprecedented situation has been created by the excessive rainfall in the Vidarbha region which has adversely affected many parts.
Chandrapur under water for 2 days
He informed the House that Chandrapur and Yawatmal were the worst affected districts as the major areas of former remained submerged for two consecutive days collapsing the entire communication system. Large number of houses damaged and livestock perished. The roads remained water logged disrupting the normal life badly.
Worst hit was the irrigation sector, he said adding that torrential rains totally vanished standing crops, affecting the production over 4 lakh hectare of agricultural land.
NMC ignored alarming situation
He read out the similar situation in Nagpur as water levels in prominent Nag river, Peeli river and Chambhar Nala remained upwards and flooded. This year the city received excessive rainfall to the extent of 1008 mm which 222.17% higher than the average rainfall. Around 771 streets and 14 bridges suffered extensive damage while road transport remained stagnated. The hygiene was the major concern as the accumulated water made breeding ground for mosquitoes. Muttemwar alleged that had the civic body acted in time, the situation could not have been that worse.
8 lakh slum dwellers affected in Nagpur
Speaking further, Muttemwar informed the House that about 8 lakh people living in slums in Nagpur were worst hit following the flooding rains. Their livelihood took a big time hit as not only the public property was destroyed but normal living too was badly hampered. The situation has been worse as compared to the previous four monsoon seasons.
Immediate relief demanded
Muttemwar has asked a special financial assistance of at least Rs 1000 crore to resurrect the roads and take up relief and rehabilitation works in Nagpur. He indicated the relief would be crucial in the wake of lakhs of slum dwellers who rendered homeless in the nature's fury.