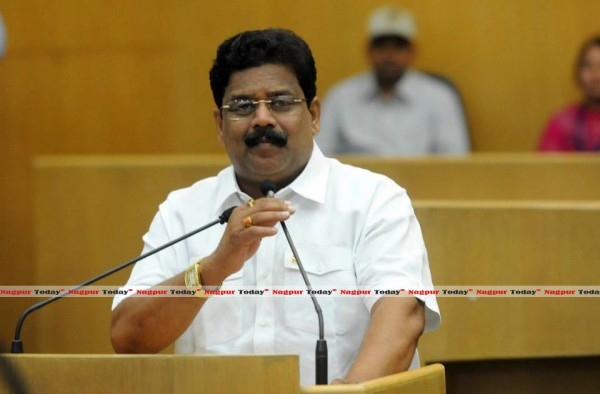 Nagpur News.
The Leader of Opposition in Nagpur Municipal Corporation Vikas Thakre has been appointed as the new Nagpur City Congress Committee President on Monday. Confirming the news, Thakre told Nagpur Today that press release has also been issued in this regard by Pradesh Congress Committee.
For quite some, the speculations were rife over Opposition Leader Vikas Thakre being assigned the post of Nagpur City Congress Committee (NCCC) President after Jaiprakash Gupta's tenure ended six months back. However nothing substantial came during this period.
Thakre is considered as the close associate of Nagpur MP Vilas Muttemwar who is understood to have been pitching for Thakre before party high command for quite long time. However earlier too, the Congress superiors planned to accord this responsibility to Thakre but he was reportedly reluctant to serve the new role and expressed his satisfaction in serving as Opposition Leader in NMC. This delayed the plan futher.
On Monday in the change of equations, the news of Thakre being appointed as city unit Congress president poured in.
"I am ready to give my sincere efforts to whichever responsibility the organisation will assign me. I had served in Youth Congress and District Congress and now I will carry on the same amount of sincerity with this new post. Being the city unit Congress President, I will take the government schemes to the masses and ensure maximum benefit to them. I will make the best use of my post for solving various problems of Nagpur people and equally work towards strengthening the base of Congress workers", Thakre told Nagpur Today.
The Congress High Command has decided to enthuse young blood before the upcoming Lok Sabha elections. Vilas Muttemwar, too, spent a lot of time in convincing the High Command for appointing Vikas Thakre as the NCCC President. The In Charge of Maharashtra Congress Mohan Prakash, MP, had also put his seal on Thakre's name. Mohan Prakash had also talked earlier with Jaiprakash Gupta in this connection.
The Congress Corporators had readily supported Thakre's name for NCCC President in the hope of grabbing the post of Opposition Leader in NMC.  In accordance with the present formula of "One man one post", Vikas Thakre will have to quit as Opposition Leader after appointment to the post of NCCC President. And this aspect may create upheaval in the Congress party as the aspirants for the Opposition Leader's post are in the long queue. However, Vilas Muttemwar had proposed both the posts with Vikas Thakre in order to calm down the situation.