Vigilance awareness week concluded in Western Coalfields Limited

Consent for taking bribe is also crime : Sandeep M. Tamgadge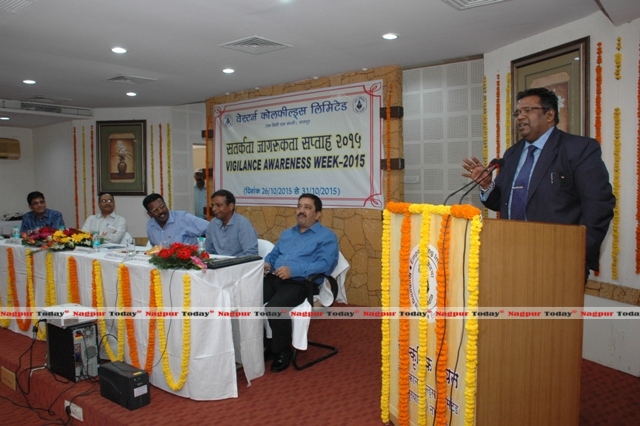 Nagpur: The week long vigilance awareness week was concluded today in Nagpur based Public Enterprise, Western Coalfields Limited (WCL). The Chief guest of the the function was Sandeep M. Tamgadge, IPS, S.P; CBI, Nagpur and the guest of honour was Amit Prasad from Air force Maintenance Command, Nagpur.
While addressing the august gathering of officers of WCL Tamgadge spoke in detail about preventive, detective and punitive vigilance. He enlightened that not only taking bribe but also consent for taking bribe is also crime. Tamgadge also enlightened participants on various other aspects of vigilance and CBI. While addressing during function Amit Prasad, IDS from Air force Maintenance Command, Nagpur stressed upon System improvement so that we can eliminate corruption from our country.
During his address, CVO, WCL G. Janardhan, IPS taught A to G chapter to the participants for self protraction from Vigilance. He said that one should not feel fear while working, if the intention is clear and the same is reflected on paper. Later the magazine of Vigilance department "Pehal" at the hands of dignitaries. After this session the prizes distribution was done to the participants of various activities during vigilance awareness week specially school kids.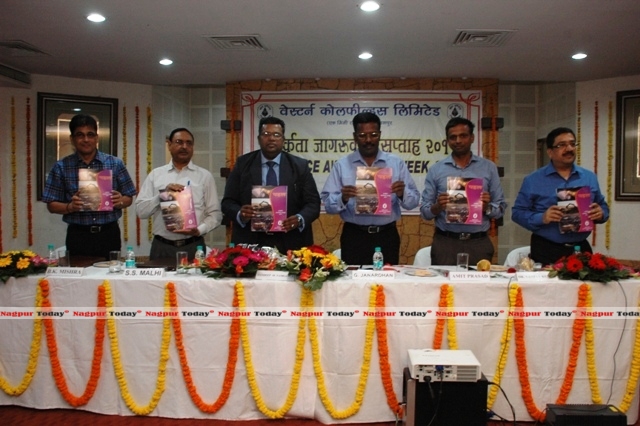 The concluding ceremony was specially attended by Director (Technical) S. S. Malhi, Director (Technical/ P&P) B.K. Mishra, Director (Personnel) Dr. Sanjay Kumar, General Managers & HoDs of all the departments of WCL. Also WCL celebrated "Sadbhawana diwas" today morning.