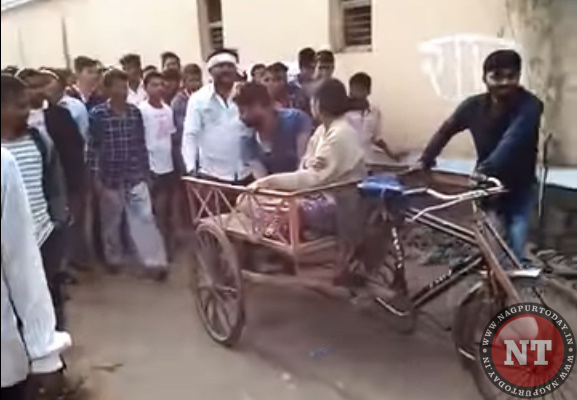 Nagpur: Maintaining extramarital affairs has proved costly for a married man as well as the woman. Both hailed from the same village and the affair was going on since long time. Initially, the villagers tried to persuade both. But when the efforts failed, the villagers decided to teach a hard lesson and defame them publicly. The villagers forced the man and the woman to sit in a rickshaw and paraded them.
The incident is of Kondha village in Paoni Tehsil of Bhandara district. Hailing from the village, the accused Ramkrushna Kuranjekar was having illicit relations with a neighbouring woman who was also married and has two children. The affair was going on for long time and was talk of the town. Initially, relatives of Ramkrushna and the woman tried to prevail upon them but when they refused to listen to the sane advice, villagers decided to teach them a lesson. The accused Ramkrushna and the woman were forced to sit in a cycle rickshaw and paraded in the village.
Upset by the 'lesson,' Ramkrushna has registered a case with police against eight people including some of his relatives.