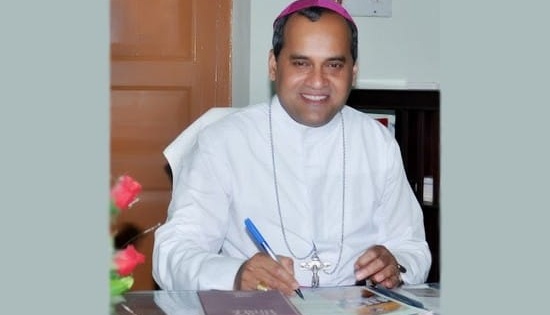 Nagpur: Pope Francis on Dec. 3 transferred Bishop Elias Gonsalves of Amravati to Nagpur Archdiocese. Pope Francis on Monday appointed a bishop in the Indian Archdiocese of Nagpur. The Pope transferred Bishop Elias Joseph Gonsalves of Amravati to Nagpur Archdiocese, both in Maharashtra state.
The See of Nagpur has been vacant following the death of Archbishop Abrahan Viruthakulangara on April 19, 2018.
Born in Chulna village, Maharashtra, on July 4, 1961, Bishop Gonsalves studied at St. Xavier's High School, Manickpur. After obtaining a Bachelor's degree in History and Economics from the University of Bombay in 1982, he joined St. Pius X College, Goregaon, Mumbai and was ordained priest on April 1, 1990 in Vasai, for the Archdiocese of Bombay.
Bishop Gonsalves specialized in Community Based Development and Leadership from St. Francis Xavier University, Coady Institute, Canada, and did studies in Counselling. As a priest he was engaged in various capacities in parishes, youth ministry, social work and education.
Pope Benedict XVI appointed him Bishop of Amravati on 11th July 2012 and he was consecrated bishop on 29th September, that year.