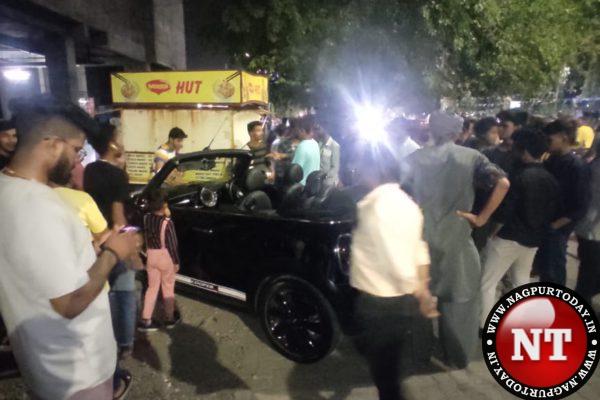 Nagpur: Chaos ensued at the premises of Ginger Mall under Sitabuldi Police Station after a modified car, driven recklessly without a number plate, collided with a couple of two-wheelers before crashing into local vendors on Wednesday night.
A widely circulated video on social media shows two youths inside the car being confronted by angry locals near Ginger Mall.
The Sitabuldi Police were alerted following the incident, and they are now taking action against the driver.
Watch Video Here: