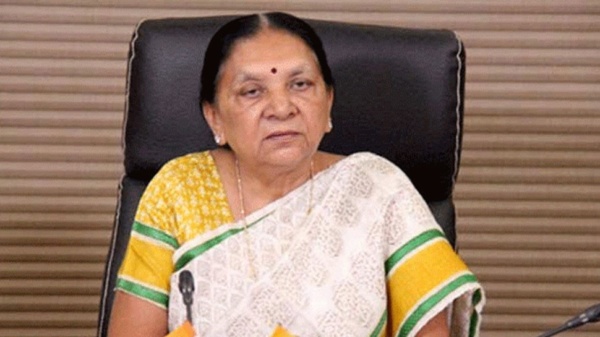 Bhopal: A video showing Madhya Pradesh governor Anandiben Patel giving tips to BJP leaders on how to garner votes has gone viral, prompting opposition Congress that they will complain to the President about the governors conduct.
President Ram Nath Kovind is on a two-day visit to the state from Saturday.
Anandiben is seen at Satna airport on Friday telling local BJP leaders, including district president Narendra Tripathi and mayor Mamta Pandey, that they will get votes only if they adopt needy and malnourished children of the area.
Start a campaign and ask others to join, Patel, a former Gujarat chief minister, is seen telling Mamta Pandey. Adopt the children and see that the money being given is being utilized properly by the mother. Votes aise nahi milenge. Unke ghar pe jaake baithoge, godi me loge, tabhi vote milenge (Votes dont come easy. Go to their home, sit with them, take their children in your lap, only then youll get votes).
Governor Patels openly brazen style giving advice riled the opposition Congress and the partys senior leader and Madhya Pradesh campaign committee head Jyotiraditya Scindia quickly ticked her off.
Leader of the Opposition in the assembly Ajay Singh said, A person holding a high constitutional post like that of the governor does not have the right or authority to indulge in party politics. It is very unfortunate that Anandiben who was on a tour of Satna and Chitrakoot mentions to the party workers to pull up their socks to get the party in power again.
Madhya Pradesh goes to polls by year end. The BJP has been ruling the state for the last three terms.