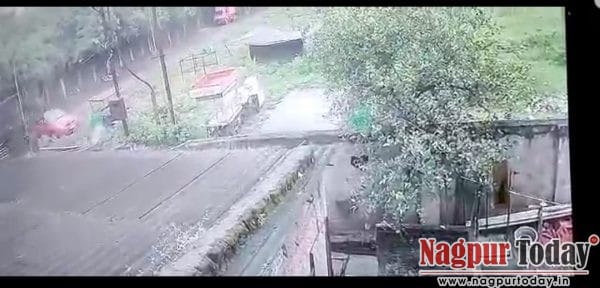 Nagpur: A petty argument with neighbours turned brutal for a 22-year-old youth after the latter was attacked by iron rods here on Monday evening. The incident was reported under Ajni Police Station. The entire incident has been captured in the CCTV camera installed nearby.
In his complaint, Priyanshu Michel Francis, a resident of Parvati Nagar told Ajni Police that he was sleeping on Monday evening when accused Nelson Moses Francis, his mother, father, one Ethan Ross and Sharon Francis showed up to his doorsteps with iron rods. The accused reportedly picked up scuffle with Priyanshu and attacked him with iron rods before hurling abuses at him and his family members. Priyanshu sustained severe injuries on his head.
Based on the complaint lodged, Ajni Police have booked the accused under relevant Sections of the IPC. Further investigation is underway.
Watch video here: