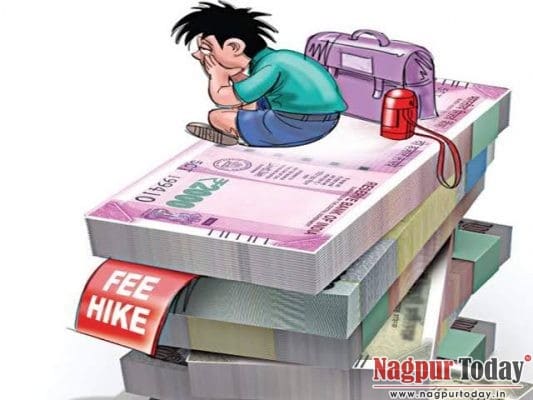 Nagpur: Tension ran high among Nagpur parents on Wednesday, after they received a letter from a prominent city based school informing them that the 15% cut in school fees – the relief provided by Maharashtra Government owing to financial crises brought by pandemic – is being challenged in the Bombay High Court!
In a letter the school mentioned that they have been informed by their said Association that GR dated August 12, 2021 issued by the Maharashtra Government regarding reduction of fees by 15% is being challenged in Bombay High Court. Since such GR is void and illegal, the State Government does not have the power to issue aforesaid GR, the schools informed parents.
The questionable letter has left the city parents in lurch, who are already facing pay-cuts, job loss owing to Covid-19 pandemic.
It is pertinent to mention that the HC referring to Maharashtra Government's order on August 12, had temporarily restrained the State from taking any coercive steps against private schools, if they refuse to reduce fees for the current academic year by 15%.
HC had also directed the State Government to respond to the petition filed by the Association of Private Schools which has challenged the August 12 Government Resolution which has asked schools to reduce fees for the academic year 2021-22 by 15%. The challenge in the petition has been based on the ground that the government did not amend the Fee Act or pass any ordinance before issuing the GR.
The petition is now posed for further hearing on September 20.