Video : Miscreants caught stealing iron from site at Ambazari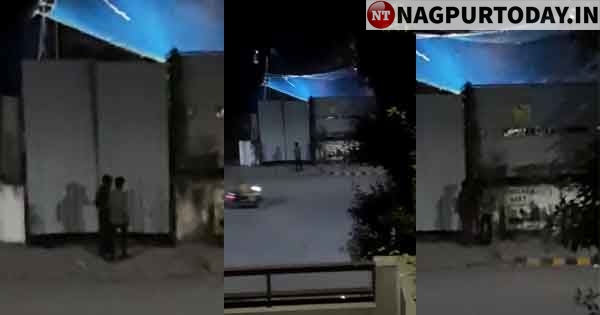 Nagpur: Three miscreants made a failed attempt at stealing iron rods from a construction site under Ambazari police station on Sunday night. However their act was caught in the mobile camera of a local person.
In the video the trio can be seen trying to break in Kanchan Geet's construction site at 57, Shiwaji Nagar, Ambazari.Speaking to Nagpur Today, Alok Pande, who recorded the entire incident on his cell phone said, "My wife and I was taking a walk on the terrace when we saw some youth approaching the construction site right in front of our house at around 9.30 pm on Sunday.
The three youth were trying broke in the site, however, I alerted Police Control Room. After half an hour the sleuths of DB Squad of Ambazari police approached the spot. However, the three accused were left by that time."