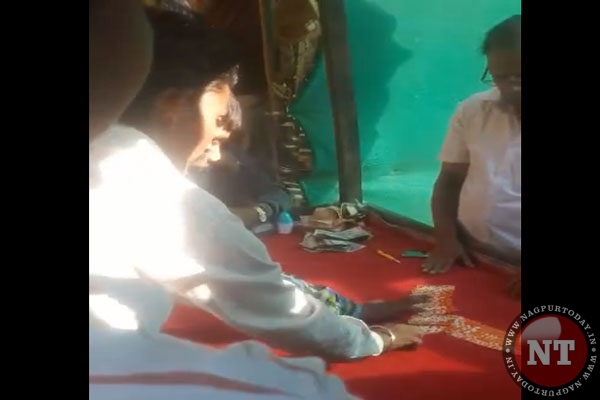 Nagpur: It has become a hot topic of discussion in the Gokulpeth market area regarding the illegal trade going on within the 500 metre range of Chief Minister Devendra Fadnavis' house in Dharampeth though there is full police Security. Local residents are also troubled because the Satta den is run under the protection of a heavyweight woman sub-inspector.
A video of this Satta den has become the topic of the latest discussion. The complaints of illegal activity is being neglected by the police. The citizens have decided to take a concrete role and have started the signature campaign against the satta den and police as they have not been taking any action.
Similarly the Hookah Palour is being run openly in front of the house of Union Minister Nitin Gadkari's house. A question is being raised as to with whom the police administration is cooperating. In the past few days, a video clip had gone viral where it was seen that the police accepting the money from the hookah parlour owner. No one knows exactly from whom satta den and Hookah parlour are getting protection.