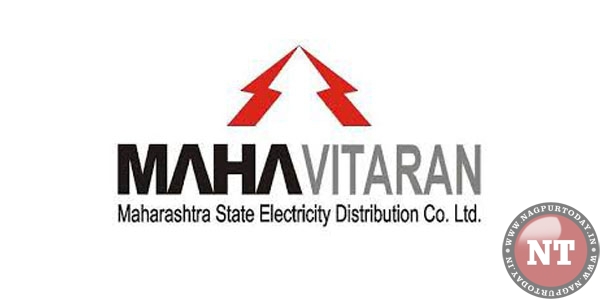 Mumbai: The Maharashtra State Electricity Distribution Co. Ltd. on Tuesday admitted to a "very serious" financial situation arising with a staggering Rs 39,000-crore in unpaid power bills outstanding from consumers in the state.
"This may have a huge impact on the operations and maintenance which is very essential for the routine consumer service as well as power purchase. Therefore, to beat this financial situation, the disconnection drive of the defaulters is being carried out very effectively throughout the state," an official said here.
Out of a total of nearly 2.5 crore consumers in the state, around 1.41 crore users of different categories – ranging from agriculture to domestic and commercial, besides others – owed the MSEDCL Rs 39,000-crore in unpaid bills till January 2018 – and the arrears still keep on piling.
The biggest chunk of defaulters comprise 38 lakh agricultural consumers (farmers) with a whopping Rs 23,000 crore in power bills arrears followed by 57.56 lakh domestic consumers with Rs 1,500 crore in unpaid bills.
Besides, there are 5.73 lakh commercial consumers with Rs 478 crore in pending bills.
Added to them are 105,000 high and low tension industrial consumers with Rs 847 crore arrears against them.
The list also includes 41,000 public water supply schemes with Rs 1,500 crore unpaid bills, 79,000 road light consumers with Rs 3,300 crore arrears.
There are 45,219 powerloom consumers who have not paid Rs 938 crore and 57,000 other consumers with arrears of Rs 79 crore.
In addition, the MSEDCL has listed 357,000 permanently disconnected consumers who still have to clear Rs 7,000 crore as their pending dues.
The official stressed that every month, almost 85-90 percent is spent on power purchase and since the days of credit system are over in the electricity sector, "it is essential to recover 100 percent arrears, along with current monthly bills of the consumers".
While discounting possibilities of any load-shedding (power cuts), with the summer heat gripping the state, the official lamented that despite various schemes, "the consumers are not giving expected response" to clear their dues on time.
"After trying all these options, the MSEDCL has started direct disconnection drive for the recovery of the arrears. We appeal to consumers to pay their arrears immediately and avoid disconnection of supply," the official said.
Besides, steps have been initiated to immediately resolve all complaints of consumers regarding electricity bills or disputes, following strict orders to the effect.
"Even if the aim of Mahavitaran (MSEDCL) is not to make profit, but considering the current financial situation, it is very essential to recover money of each unit used by the consumers," the official said.