Video : Elli Avram stuns with her mind blowing skating on October theme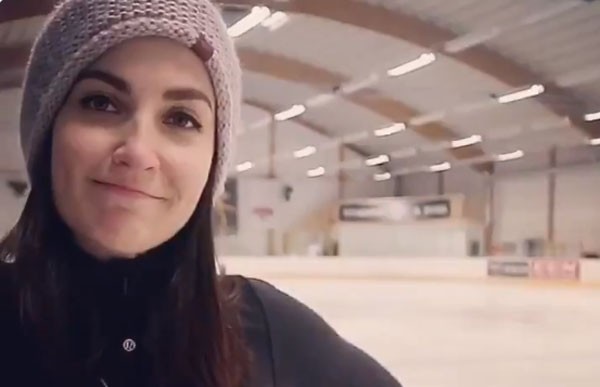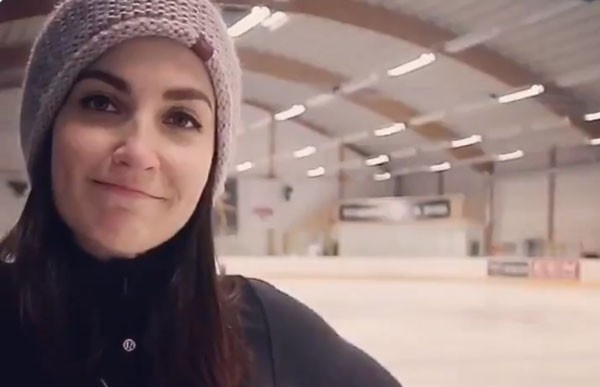 Elli is currently outside India and reliving the times when she did figure skating. She took to Twitter to share a video, where she is seen enjoying figure skating on ice and guess what, the October theme music is playing in the background. The actress looks mesmerising in the black ensemble. Paired with a woollen cap, red gloves and the silver necklace, she looks like the perfect Cinderella princess sliding on the ice. The music is so apt that it perfectly fits the scenario and will remind you of a princess from a fairytale.
Meanwhile, the actress was repeatedly spotted with Indian cricketer Hardik Pandya recently. Elli has been asked about it many a times and while maintaining a diplomatic stance on it, she said, "Let them [people] be curious in life. Why do I need to clarify anything? By talking about these rumours, I'd just be giving more fodder for gossip [material]. Anyway, so many wrong things have been written over the years but I've never gone out and clarified [them]. Once you become a known face, people will follow you for gossip and news. But, we are not going to lock ourselves up. So, you can't do much to stop these rumours. People have such strong mentality that no matter what I say [about Hardik], they will be like, 'Oh, she is lying. We know the truth. She is hiding something'.
Nostalgic❤️⛸🌟 Sliding on the ice after long, to my new favourite, the October theme🎶…. #figureskating #octobertheme
.
Can't wait to come back to India and watch @OctoberFilm2018 @ShoojitSircar @ronnielahiri @Varun_dvn @BanitaSandhu 🌼 pic.twitter.com/gTE3KxbYuC

— Elli AvrRam (@ElliAvrRam) April 17, 2018